Inquiry begins into plan to transform the area with construction of seven tall buildings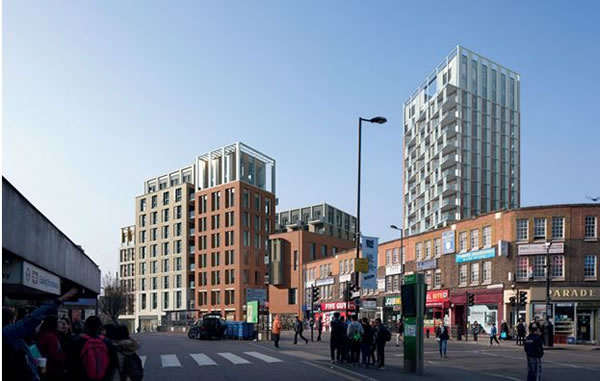 The second public inquiry to examine controversial redevelopment plans for Ealing Town Centre will begin next week. The scheme would see seven tall buildings being constructed and opponents claim it would destroy the character of the area and risk the loss of Conservation Area status.
The application (known as 9-42 The Broadway) was approved by Ealing's Planning Committee in February 2016 and at the time developers Benson Elliot said, ''We are pleased with Ealing Council and the GLA's decision to back our major investment in Ealing Broadway. We are grateful for this vote of confidence as we are committed to revitalising Ealing town centre and securing its long term status.''
The development has been criticised and objectors include Historic England, The Victorian Society, SAVE Britain's Heritage, local campaign groups, local councillors and Dr Rupa Huq.
Local group Save Ealing's Centre (SEC), have been campaigning against the plans and submitted a a petition with more than 2,000 signatures.
SEC say the site is characterised by fine-grain Victorian and Edwardian architecture of no more than four storeys in height. Eight buildings contributing to the character of the Conservation Area would be demolished, with just two or three façades retained.
The proposed scheme, by contrast, would be much taller and bulkier, with the tallest block rising to 18 storeys (67m) and dominating views from the adjacent Haven Green Conservation Area.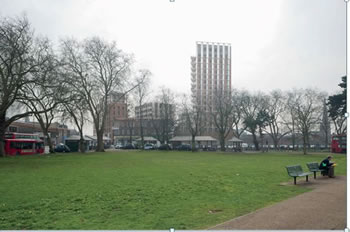 What the view could look like from Haven Green
Six other blocks up to 9 storeys are also proposed. SAVE Britain's Heritage say 'the proposed streetscape is monotonous, and it removes all the charm and character found in the existing buildings.' Historic England went so far as to say that if approved, the proposals would necessitate a review of the Ealing Town Centre Conservation Area, as it would no longer merit its designated status – an outcome with implications for conservation areas more broadly.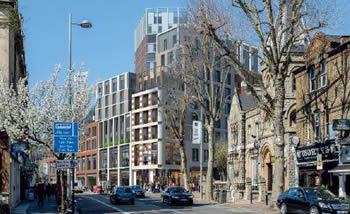 This is the second time proposals to re-develop this site have been called-in by the Government. In 2009 the then Secretary of State and a planning inspector found against a scheme proposed by then owners, Glenkerrin.
The public inquiry will take place starting at 10.00 am from 9 to 27 May 2017 in the Elizabeth Cantell Room at Ealing Town Hall, New Broadway, London, W5 2BY.
Members of the public are welcome to attend the inquiry.
3rd May 2017