Urging Secretary of State to 'call in' planning application
Conservationists,The Victorian Society say they have taken the 'highly unusual step' of asking the Secretary of State to intervene over controversial redevelopment proposals for Ealing town centre.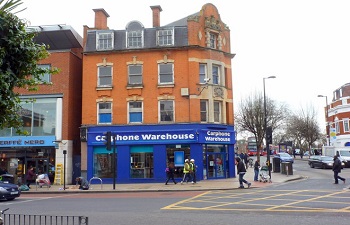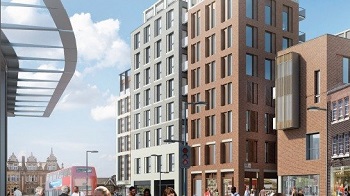 So concerned are they over Benson Elliot and Londonewcastle plans to overhaul the Arcadia site (9-42 The Broadway), they have written to to the Secretary of State for Communities and Local Government, Greg Clark, to request a call-in.
Despite fierce opposition, the application to build flats (including an 18-storey block), shops, a music venue and a 'boutique' cinema was recently given the go ahead at an Ealing planning committee meeting.
It will mean bulldozing a large section within the conservation area retaining just one building and two facades.
Both the Victorian Society and Historic England had warned that if the plans were approved 'the Ealing Town Centre conservation area would no longer merit its status'. However, the Council disagreed and claimed the work would have 'no significant impact' on conservation.
Senior Victorian Society Conservation Adviser, James Hughes, said: ''This scheme will have such an irrevocable and negative impact on this Ealing conservation area that it calls into question its very existence. It also raises issues about the effectiveness of conservation areas across the country. A call-in offers a rare opportunity for clarification on how conservation areas should be protected. I urge the public to write to the Secretary of State to express their concerns.''
The Victorian Society want the Secretary of State to investigate the application and say ''the request for a call-in is not something the Victorian Society makes lightly''. They hope to prevent a precedent being set for similar developments in conservation areas.
Local campaigners, Save Ealing Centre (SEC) are urging everyone to email and ask the Secretary of State to review the application:


npcu@communities.gsi.gov.uk quoting ref LB Ealing P/2015/3479
11th March 2016