Charles McCrea was attempting to swallow drugs he was caught dealing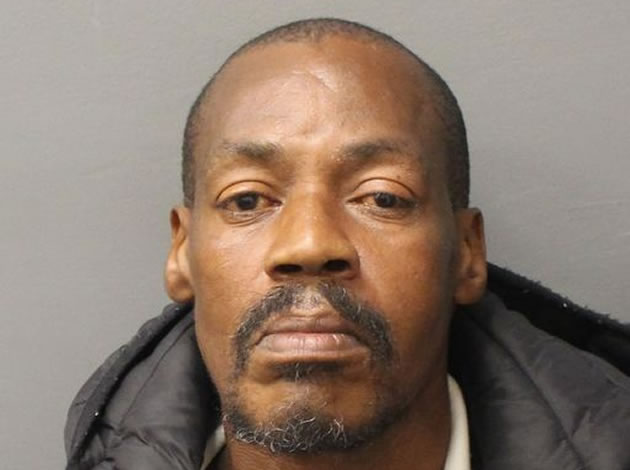 Charles McCrea. Picture: Met Police
A 56-year-old man from Ealing has been jailed for three years after he bit a police officer who was attempting to protect him.
Charles McCrea, of Hanger Lane, was sentenced at Isleworth Crown Court to over three years imprisonment for possession of class A drugs and assaulting a police officer.
On Wednesday 1 July 2020, officers from the West Area Violence Suppression unit were patrolling the canal towpath between The Viaduct and Three Bridges, Southall after they had received complaints about drug dealing and anti-social behaviour in the area.
At around 10.45am they spotted a large group of people hurrying off into bushes. As officers followed, the group appeared to be meeting with McCrea who was seen to be handing small items out.
The group were searched under the Misuse of Drugs Act and McCrea was subsequently found in possession of a substantial quantity of class A drugs which he then attempted to swallow. The arresting officers tried to prevent him doing so because of the potential risk to his life but McCrea bit one of them drawing blood. He was arrested for possession with intent to supply class A drugs and assaulting a police officer.
The package was later analysed and found to contain 10 individual wraps of crack cocaine and 17 wraps of heroin. McCrea was also found in possession of drugs paraphernalia and was therefore in breach of his criminal behavioural order (CBO).
The following day, Charles was charged with possession with intent to supply class A drugs x2, breach of criminal behavioural order x2 and assault of an emergency worker and remanded in custody awaiting trial.
He pleaded not guilty and a subsequent trial at Isleworth Crown Court was held where he was found guilty of possession of crack cocaine, possession of heroin, two breaches of his CBO and assault of an emergency worker.
On Monday 26 October at Isleworth Crown Court he was sentenced to 3 years and 2 month's imprisonment.

November 5, 2020