Initial jail term of four years ruled unduly lenient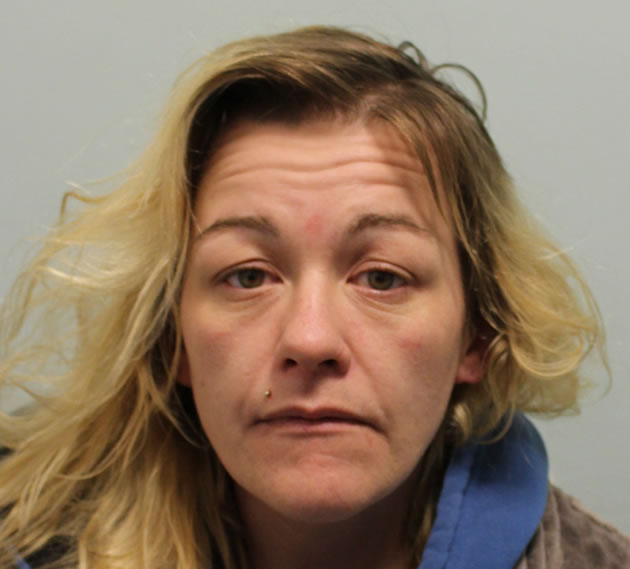 Erica Norris. Picture: Met Police
A woman who stole from an elderly couple in Northolt has had her sentence increased after a judge ruled that the jail time initially given was too lenient.
36-year-old Erica Norris had been sent down for four and a half years after pleading guilty to two counts of burglary earlier this year.
On Wednesday 1, April 2020, Norris, of no fixed abode, had knocked on the door of the couple, who were shielding in their home due to the COVID-19 pandemic, posing as a care giver. She was allowed into the premises and stole items.
Norris, returned to the address on Friday, 10 April by breaking in, whilst the elderly victim was inside the address and then went through her jewellery box.
She was detained and arrested by police, who found the victim's rings, money and mobile phone in her possession.
Norris previously targeted a Northolt pensioner who was a family friend along with her associate Wayne Chuter. The pair had persistently harassed the elderly man into handing over large amounts of cash, depriving him of all his savings.
When the police were called in by a suspicious Council employee it was found that they had taken residence in the man's home and would escort him to cashpoints to withdraw money.
She was sentenced on 16 June but then It was submitted by the Solicitor General that the overall sentence was unduly lenient.
The Learned Judge carefully weighed the aggravating and mitigating features involved and had due regard to these during sentencing.
On Tuesday, 20 October, the Court concluded that the length of imprisonment was insufficient and quashed the previous sentence of 4 years 6 months increasing it to 6 years 6 months.
Detective Inspector Rav Thind, who leads the West Area Burglary Team said, "This case exemplifies that the West Area will always support our communities in the pursuit of justice, challenging offenders without fear ensuring they robustly face the consequences of breaking the law. I would like to reassure our local communities that a dedicated team of investigators are working tirelessly in challenging and disrupting those who choose to commit this type of crime in our area"

November 5, 2020