Killers of Khalid Farah each received 30 years in jail
Film footage has been released of the moment Khalid Farah was gunned down whilst sat in his parked car on Lady Margaret Road, Southall.
The video was presented to the jury at the Old Bailey trial of his killers. Two men found guilty murder last week have been handed lengthy jail sentences this Thursday (30 August). It is still not known which of them is caught on CCTV firing the fatal shot.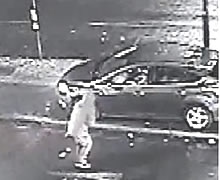 The court heard how 22-year-old Malique Thompson-Hill from Maidenhead and 23-year-old Jermiane Paul from West Drayton conspired to kill the 26-year-old man for reasons which were not explained in court. Thompson-Hill and Paul were both sentenced at the Old Bailey to life imprisonment with a minimum term to serve of 30 years.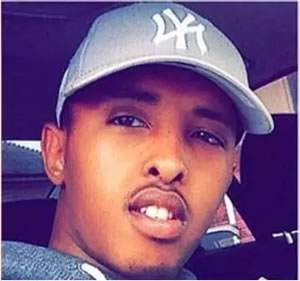 Victim: Khalid Farah
A third man, Joshua Folorunso, aged 27 of Station Road, Loudwater, was also found guilty of perverting the course of justice after setting fire to a car used in the murder. He will be sentenced at the Old Bailey on 10 September.
In the early hours of 11 November 2017, Khalid was sitting in his parked car with a friend in Lady Margaret Road, Southall. At around 1.20am, Thompson-Hill and Paul arrived in the area in a black VW Tiguan which was later found to have been stolen and fitted with false number plates.
Khalid appeared to be completely unaware of their presence as one of the occupants of the Tiguan emerged. The CCTV shows a man, his identity covered by a hood, raise a shotgun to fire into the driver's side of the car where Khalid was sitting.
Khalid's friend ran from the car and the gunman initially raised his firearm at him before returning its aim to Khalid and firing once more. He then ran back to the VW Tiguan which sped away from the scene.
He was found alive when the emergency services arrived at the scene and was taken to St Mary's Hospital but died two hours later.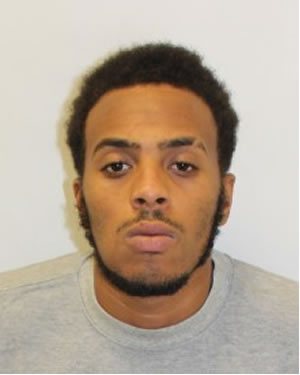 Malique Thompson-Hill
As Khalid lay dying on the pavement, Thompson-Hill and Paul drove a short distance before abandoning their vehicle in a car park in Knowles Close - approximately 500 metres from Paul's home in West Drayton. Both men went their separate ways but their cover-up attempt continued.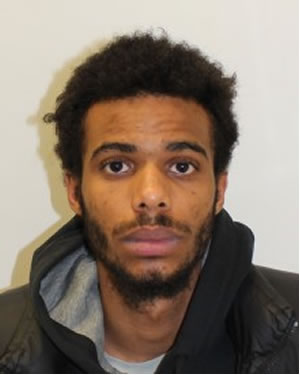 Jermiane Paul
Folorunso was contacted and throughout the course of 11 November there were multiple calls between the three. Later that evening at around 8pm, Folorunso and two other unidentified males arrived in Knowles Close and the Tiguan was set on fire.
Detectives from the Homicide and Major Crime Command quickly established Thompson-Hill as a potential suspect and he was arrested on 2 December. He was found in possession of mobile phones which were submitted for forensic analysis - this confirmed key numbers that Thompson-Hill had been in communication with around the time of Khalid's murder.
It was also possible to establish that by matching up the movement of the phones in his possession with CCTV images from similar locations Thompson-Hill was in possession of the stolen VW Tiguan in the days immediately prior to Khalid's murder.
On 13 December Paul was arrested for an unrelated matter. He was found in possession of mobile phones where the numbers tallied with those that Thompson-Hill had been in contact with. At this point both were charged with Khalid's murder.
Folorunso was tracked down later after a car he was travelling in was stopped. Again, by phone analysis, detectives could link him to both Thompson-Hill and Paul. CCTV analysis also showed Folorunso's car - with a distinctive number plate - being driven to and from Knowles Close around the time the VW Tiguan was set on fire.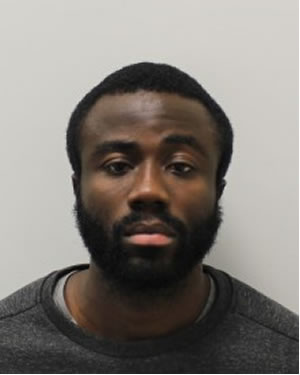 Joshua Folorunso
Detective Inspector Garry Moncrieff of the Homicide and Major Crime Command led the investigation - he said, "This brutal murder has devastated Khalid's family and I hope that they can now find some comfort in knowing that the people who did this will spend a lengthy time behind bars.
"This murder was a cold-blooded and calculated attack with a firearm. Today's sentences mean that these men will no longer be a danger on the streets of London."

August 31, 2018