Flats continue to be best performing type of home in W5
Homes in West Ealing continue increase in value with the average price in W13 now surpassing W5.
During the second quarter of this year the average price of a home sold in the W13 post code area was £632,463 up by 9.3% over the same period last year.
The premium West Ealing currently enjoys over the central Ealing area is somewhat misleading as prices have also been rising in W5 but an increasing proportion of flats been sold in the area has depressed the average price. On a like-for-like basis a terraced house or a flat will cost more in W5 than W13.
The W5 area has also seen a sharp drop in the number of large family homes being sold which some agents are putting down to Stamp Duty changes introduced in the Budget in April.
The most expensive property sold in the area during the period was a seven bedroom detached house on Mount Park Road which change changed hands for £2,350,000.
Donald Collins of Go View London said, "With regards to W13, we achieved record prices in the Lansdowne Lodge development on Sutherland Road. Pricing there reached an amazing £850 per sq ft, and included the sale of a 2 bedroom property towards the £600,000 mark and a one bedroom at £450,000."

"Ealing, whether it is due to 'the Crossrail effect' or simply because the increased exposure for the area has shown what a great place we have, is extremely popular at the moment with buyers from across the country and I see no reason why this will change.

"We are coming up to a critical time in the year though as anybody looking to achieve a premium price before Christmas for their property should contact us soon given that, in marketing terms, September and October are critical times to put your sale in the hands of solicitors."
Ray Upcraft, of Russell Collins estate agents thinks that one of the reasons for the lack of activity at the top end of the W5 post code area is that it has the best schools in the area and the 'high end' properties are typical family houses which rarely come to the market this time of year.
On the other hand he says, "The market for flats is a very different story aided by the ending of stamp duty threshold at the £500,000 level."
Previously, sales just above the half a million mark attracted a big increase in stamp duty payable.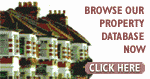 June data from the Land Registry showed that the average house price in London increased by 9.2% over the same period in 2014. This brings the average to £481,820. For England and Wales as a whole the average price rose by 5.4% to an new all-time high of £181,619. The previous record was in November 2007 before the financial crisis.
The number of completed house sales in England & Wales during April 2015 decreased by 19% to 57,180 compared with 70,244 in April 2014 and the number of properties sold in England and Wales for over £1 million decreased by 22%to 874 from 1,114 a year earlier. There were only 41 repossessions in London in April - half of the level seen a year ago.
The latest RICS UK Residential Market Survey shows that house prices continue to be squeezed higher by growing demand and contracting supply in London. While 40% more chartered surveyors saw prices rise in London in July, supply to the market continued to decline with 16% more respondents reporting a fall in new instructions. Additionally, the shortage of housing inventory worsened further in the capital during July, with the average number of properties for sale per surveyor in London slipping to the lowest figure since February 2014.
Near term expectations for prices also continue to reflect the imbalance between demand and supply with 48% of members expecting prices to continue to rise in London over the next three months. This is the highest level since March 2014. However, rising prices have not dampened interest as new buyer enquiries rose for the fourth month in succession, with 36% of respondents reporting a rise in demand in the capital. Despite this steady and sustained improvement in demand, newly agreed sales continued to decline in London. Going forward, there is more optimism regarding the prospects for activity with 37% more respondents expecting sales to gain momentum over the next three months.
Simon Rubinsohn, RICS Chief Economist, said, "A renewed acceleration in house price inflation allied to a fairly flat trend in sales activity highlights the very real challenges being presented by the housing market. More worrying still is the suspicion that the imbalance between supply and demand will lead to even strong price gains over the next twelve months. This is also visible in the firmer pattern in the buyer enquiries series which has now risen for four months in succession reflecting in part, a further modest easing in credit conditions. This trend could be brought to a halt when base rates do eventually begin to rise but the dovish tone to the latest Bank of England Inflation Report suggests the first move will come a little later than previously thought likely and that subsequent increases will be very gradual indeed.''
In a forthcoming edition of the Ealingtoday.co.uk newsletter there will be a complete listing of recent property sales in the area.
To register to receive it click here.
Ealing W5 Post Code Area Property Prices - (April - June 2015)

Area

Detached

Sales

Semi-detached

Sales

Terraced

Sales

Flat/
mais

Sales

Overall Ave

Overall Sales

W5 1

-

-

652500

2

830833

6

408367

15

539804

23

W5 2

2137500

2

0

0

823333

3

627876

51

692262

56

W5 3

1400000

3

960000

1

837500

2

449889

23

592498

29

W5 4

0

0

706167

3

685337

15

382423

13

560324

31

W5 5

0

0

1215000

2

992500

3

528800

8

741377

13

Total
1695000
5
851688
8
771985
29
524514
110
627451
152

Change in Quarter

29.0%

-58.3%

-22.4%

-27.3%

-0.8%

-9.4%

-1.3%

5.8%

-7.6%

-4.4%

Change in year

-2.2%

-44.4%

-6.0%

-65.2%

5.3%

-23.7%

23.4%

13.4%

-0.7%

-9.0%

Change in three years

4.6%

-37.5%

24.8%

-46.7%

41.6%

-31.0%

70.6%

93.0%

20.3%

24.6%

Change in five years

51.8%

-37.5%

43.0%

-55.6%

69.8%

0.0%

90.3%

59.4%

50.0%

22.6%
Ealing W13 Post Code Area Property Prices - (April - June 2015)

Area

Detached

Sales

Semi-detached

Sales

Terraced

Sales

Flat/
mais

Sales

Overall Ave

Overall Sales

W13 0

0

0

844286

7

668983

3

420563

15

569016

25

W13 8

0

0

1170625

4

823750

4

388604

12

632038

20

W13 9

1275000

2

841564

7

722897

16

415708

12

675562

37

Total

1275000

2

915747

18

733404

23

409236

39

632463

82

Change in Quarter

-35.0%

-50.0%

18.9%

157.1%

7.0%

9.5%

0.0%

0.0%

3.0%

15.5%

Change in Year

49.1%

0.0%

-12.4%

12.5%

14.3%

-36.1%

10.3%

-23.5%

9.8%

-21.9%

Change in Three Years

67.3%

12.5%

46.5%

-14.8%

47.7%

-9.3%

59.1%

-4.7%

Change in Five Years

52.2%

-18.2%

60.9%

-32.4%

62.1%

14.7%

52.5%

-8.9%
Data in this report is subject to crown copyright protection.
August 20, 2015