Agents say shortage of stock is having major impact
Local property agents say the market in Ealing is stronger than in some parts of central London but there are concerns that demand is outstripping supply.
As previously reported figures from the Land Registry show that prices in W5 reached an all time high in the first quarter of this year.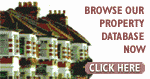 Donald Collins, Sales Director at Go View London says sales don't appear to be slowing down:
'' The market in Ealing and Acton has in my view been strong all year. Contacts in Central London who we cross-refer business to have reported a slower than average year, given the pre-election posturing and mansion tax threats, but we have been exceptionally busy since the start of the year.
''W13 and W5 average prices in particular will start to rise even further looking through our current pipeline of prices agreed and given that we are now on a strong footing economically post election and given this it is a good time to get your property valued and understand the type of demand out there.''
The only fly in the ointment appears to be a lack of stock say agents.
Daniel Paul Residential, based in Northfields, are currently selling 2 bedroom properties for over £500k, Daniel Doherty says demand is very high: '' Now that the general election has taken place,and we are entering the prime spring/summer sales market, we are starting to see a growing confidence in the property market, after a slight lull earlier in the year. The demand to purchase is still outstripping the availability of properties for sale, which inevitably leads to prices to continue to rise, but not by the same percentage figures that we experienced this time last year.

'' The rental market is in a similar position to the sales, with lack of stock and an ever increasing demand, driving prices in an upward direction. Properties which are nicely presented and correctly priced are being snapped up, often before they have even been marketed.''

Double bedroom flats in Derwent Yard in W13 and Madeley Road in W5 are currently available for £1,500 a month.
In a forthcoming edition of the Ealingtoday.co.uk newsletter there will be a complete listing of recent property sales in the area.
To register to receive it click here.
20th May 2015