Council promise 'robust response' to legal challenge to development of site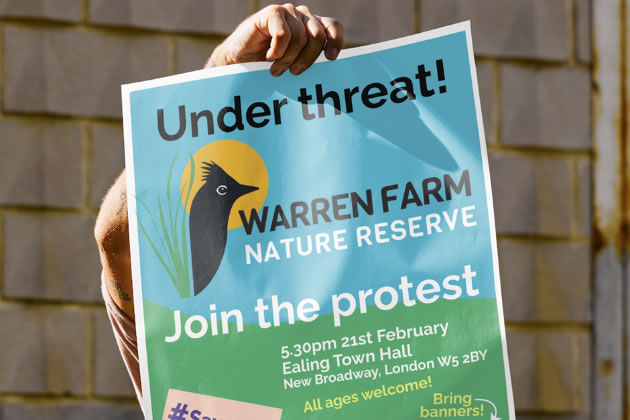 Protestors near machinery on Warren Farm (Photo: Hanwell Nature)
The dispute over the redevelopment of Warren Farm into a sports facility for QPR Football Club has reached a new level this week with residents standing in the way of heavy machinery working on the site.
A group came to the site on Thursday (28 January) in an attempt to prevent contractors carrying out work that they believe could harm wildlife. One resident spotted the arrival of the machinery and alerted others with ten protestors eventually turning up.
Adam Marks of Hanwell Nature, a group campaigning against the development, said, "The council have come back and say they will continue mowing the field claiming its routine maintenance. This is not the case and it should be asked on who's orders, and what is the routine maintenance schedule for Warren Farm. They have not extensively managed the land like this for years. One wonders why now in the middle of the legal case. Environmental ecology experts would say this was a potential destruction of evidence with the pending court case."
Hanwell Nature recently won leave to request a judicial review into Ealing Council's decision to grant permission for the redevelopment of the site. They believe the failure of the council to carry out an Environmental Impact Assessment before granting planning permission will provide the basis for a legal challenge.
They say that, in collaboration with nationally recognised experts in their fields, they have conducted many ecological surveys on the meadow, identifying rare species, some using reference material with assistance from The Kew Gardens Herbarium and the London Natural History Society.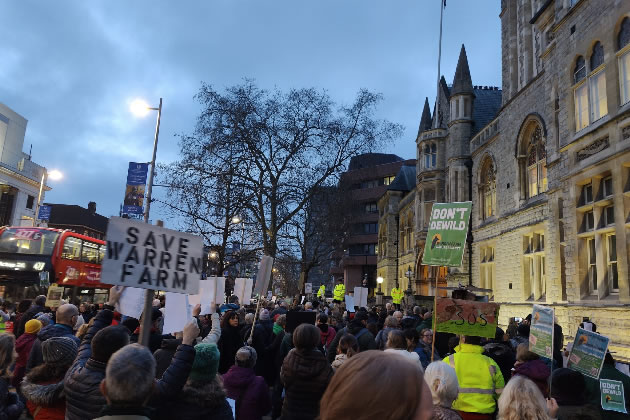 Machinery the council say was carrying out routine maintenance (Photo: Hanwell Nature)
A local resident and member of Hanwell Nature started the legal proceedings against Ealing Council's decision to grant planning permission.
They say, "We firmly believe Ealing Council has a duty to protect our open green spaces, and the environment that we all share. This new legal action opens the door to a judicial review of that decision in the High Court. Therefore we need your help to make sure that happens.
"At a time of perilous climate change and the world's attention firmly on creating solutions to protect our environment, we can't keep looking away helplessly while our environment suffers at the hands of ill-considered development. It's time to take a valiant stand for nature and ensure our Councils are protecting it when considering large developments, with high impact."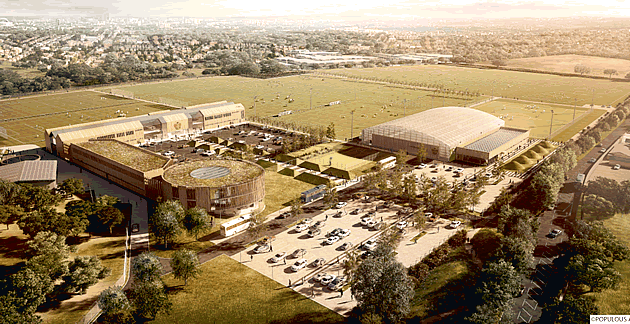 (CGI of planned facility at Warren Farm )
A crowd funding page to help raise money for legal action has already raised more the £11,000.
An Ealing council spokesperson said, "We are aware of an application for leave to bring a claim for judicial review, the council has made a robust response and we are waiting for the court's decision."
A council spokesperson said: "The mowing of the playing field area at Warren Farm has been undertaken by the council as part of its general maintenance of the site."

January 28, 2020 ( updated)