And deliver leaflets with e-fit images of men they want to question
Police investigating the murder of a man in Greenford will be at the scene tonight, (Tuesday, 25 March) to appeal to the local community for information.
Officers from the Homicide and Major Crime Command will be enlisting the help of Police Cadets to assist with house-to house-enquiries in the Greenford area.
They will be distributing leaflets which include images of two further men sought in connection with the investigation.
The appeal leaflets and posters are in both English and Polish.
The body of Zbigniew Michniewicz, 36, was found at Thursday, 5 December 2013, at the address where he was staying, 251 Greenford Road.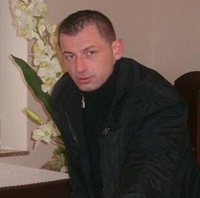 Detectives said a grave was prepared for the victim in the back garden. It has been described as approximately 3ft x 6ft by 5ft deep.
Police are appealing for neighbours who back onto the property and who may have seen something suspicious going on in the garden to come forward.
The leaflets released feature e-fits of two men they would like to speak to in connection with the incident.
The e-fits are of men believed to have taken part in an attack on Mr Michniewicz three weeks before his body was found.
Suspect one is described as between 35 - 46 years old and 5ft 6ins to 5ft 9ins tall. Suspect two is 30 -35 years old and 6ft 1ins with broad shoulders and a muscular build. Both males had Polish accents.
Detective Chief Inspector Noel McHugh, of the HMCC, said of the support from the Police Cadets: "This is a unique opportunity to use the extended members of the policing family to support an ongoing homicide investigation.
"The house was being used as a squat and we believe that Zbigniew Michniewicz was assaulted on the evening of Wednesday, 13 November 2013,
"I am particularly keen to hear from anyone who went into the house from 10 November to 5 December 2013, whether to sleep there or as a visitor.
"There has been a positive response to the police investigation from the public and in particular from the Polish community, and we encourage people to continue to have the confidence to come forward and help us identify the two males in the e-fits."
An incident room has opened in Belgravia. Anyone with information is asked to call 020 7321 7228, the police non-emergency line on 101 or Crimestoppers on 0800 555 111.
25th March 2014