Consultation due to end soon on amended plans for the Broadway
Revised plans for the redevelopment of a major part of Ealing Town Centre have been submitted to the council.
The area known as 9-42 The Broadway (formerly the Arcadia site) is to be totally overhauled with ambitious proposals for flats (including an 18-storey block), shops, a music venue and a 'boutique' cinema.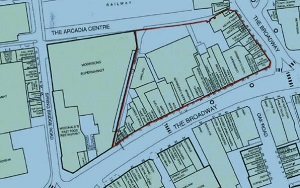 The majority owners, Benson Elliot, working alongside Londonewcastle submitted their original plans in October 2015, but made alterations following public consulation.
They say: '' These revisions will enable locally valued building frontages along The Broadway to form an integral part of the scheme. We believe that this allows the redevelopment to create a better balanced relationship with the town centre's valued character.''
The changes include:
keep the building at 9 The Broadway (adjacent to Morrisons) as it is now, rather than redeveloping this part of the site; keep the facades (plus the depth of one room) of 14, 15 and 16 The Broadway. Retaining and improving these frontages will mean that the new route from The Broadway to the station will be framed by the retained historic frontage of 14 The Broadway –; pull back the furthest west building on the site to improve views along The Broadway towards Christ the Saviour Church –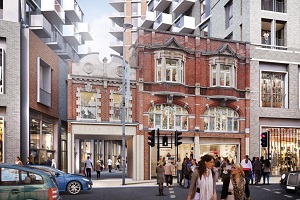 (The image shows how the retained frontages will appear on Haven Place.)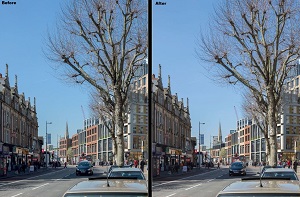 (views along The Broadway towards Christ the Saviour Church, before (left) and after (right) amendments)
The Consultation with relevant local parties ends 5th February 2016. The Council will review the amended plans and it's expected a decision will be made by Spring.
See the plans in full here
27th January 2016