Twins Healthy Habitat on Drayton Bridge Road hit by blaze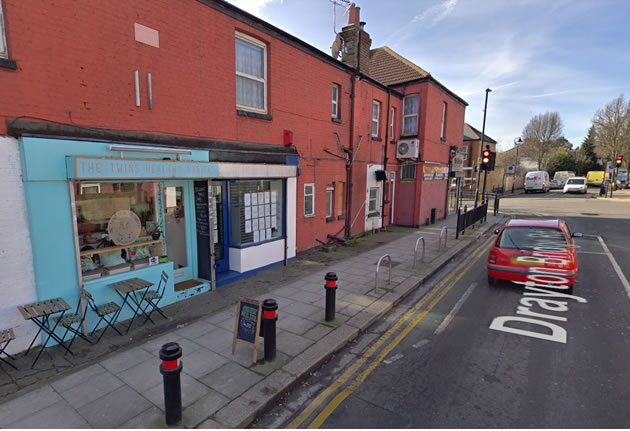 Twins Healthy Habitat Restaurant. Picture: Google Street View
A fire on Drayton Bridge Road in Hanwell has led to the closure of Greenford Avenue this Thursday afternoon (21 February).
The blaze took hold at the Twins Healthy Habitat restaurant at around 1.53pm and three fire engines from Acton and Heston with 15 firefighters attended. They had the fire under control less than half an hour later. The shop was badly damaged.
Nobody is reported to have been injured although eight people left the flats above the shop before the arrival of the Fire Brigade.
The police say they were called by London Fire Brigade and nearby Greenford Avenue was closed.
Reports from eye-witnesses claimed that the restaurant had been fire-bombed but when we asked the Metropolitan Police about this they said that their response to the incident is ongoing.
The cause of the fire is being investigated by the Brigade and the Metropolitan Police Service.

February 21, 2019