Seventy firefighters work through the night to tackle blaze on Station Road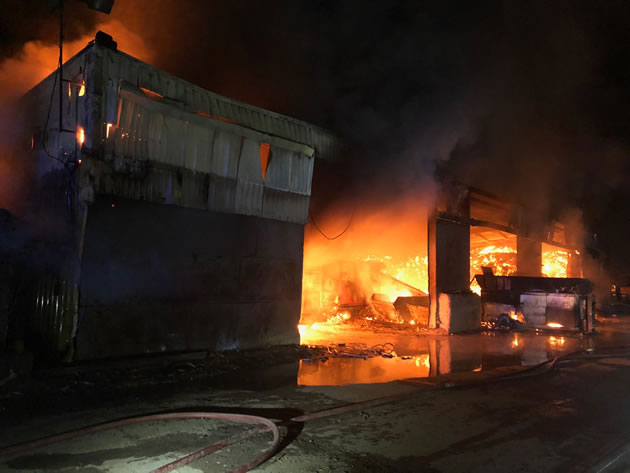 Picture: London Fire Brigade
A major fire has taken place over night this Saturday (6 October) at a waste wood recycling plant in Greenford.
Ten fire engines and around 70 firefighters were called to the blaze on Station Road and were there until daylight combatting the fire.
Approximately 100 tonnes of wood chips were alight. The fire also affected an open-sided storage shed.
Station Manager Richard Abbott, who was at the scene, said, "Firefighters worked hard throughout the night to prevent the fire spreading."
The Brigade was called at 1.22am and the fire was under control by 7.20am.
Fire crews from Northolt, Wembley, Southall and surrounding fire stations attended the scene.
The cause of the fire is under investigation.
October 6, 2018