Witnesses who were on Greenford Road on Friday evening sought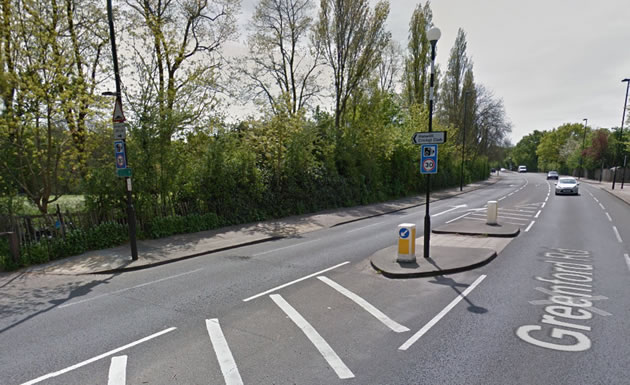 Entrance to Hanwell Cricket Club on Greenford Road. Picture: Google
A woman has been sexually assaulted on the Greenford Road this Friday evening.
The incident happened at around 9.50pm on Friday, 26 August. The victim - a woman in her thirties - was walking near to the clubhouse of Hanwell Cricket Club when she was approached by a male who spoke to her in an accent, described as sounding eastern European, possibly Polish.
This man then pulled her to the ground and sexually assaulted her, before the she managed to break free and run off.
The suspect is described as a white male, aged in his late teens or early twenties, and approximately 5 feet 10 inches tall. He was wearing a white t-shirt, grey shorts, socks and trainers.
Detective Sergeant Steve Grainger from the Sexual Offences, Exploitation and Child Abuse Command leads the investigation. He said, "I am appealing for anyone who was in the area of Hanwell Cricket Club and Greenford Road on the evening of Friday, 26 August and saw anything suspicious to get in contact.
"Have you seen a man fitting the suspect's description in the area, or did you see him leaving the scene after the attack?"
Anyone who has information that could assist the investigation is asked to contact police on 020 7161 4087 or call Crimestoppers, anonymously, on 0800 555 111.
August 28, 2016