Liz Pilgrim looking to support local small businesses at her Ealing Green shop
A pop up store is coming to Ealing, selling the produce of local crafts people in the run up to Christmas.
Showcase Local is launching Thursday 1st November until Christmas at babye, 20 The Green, Ealing W5 5DA.
Local crafters will rent shelf space at babye and sell a huge array of gifts and home accessories – perfect Christmas shopping and all handmade locally. All products will be available to purchase immediately.
Liz Pilgrim, owner of babye has carefully selected local crafters to showcase their handmade products.
With limited shopping choice within Ealing, Liz aims to provide an opportunity to purchase unique handmade gifts and accessories, under one roof.
Liz is keen to promote mumpreneurs, crafters & small businesses with an emphasis on handmade products. "With rent & rates so high, it's so difficult for small businesses to create a retail presence. I think this a low-cost highly effective way for me to promote small local businesses. I am passionate about my local community & really want show a different way of looking at the high street. This might play a small part in formulating plans for Ealing's future"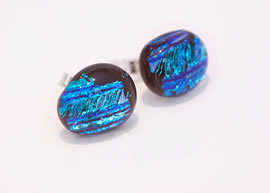 Kumari Glass
babye will create a high quality environment, a wide cross section of handmade goods and home accessories providing an excellent opportunity for local crafters without retail premises to showcase their gifts and accessories and meet potential clients and customers face to face.
October 31, 2012