Ealing artists, crafters and businesses display and promote their work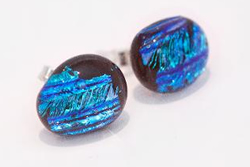 Saturday 6th July 2013

11am to 4pm

The Summer House, Grange Pub Ealing Warwick Rd, London W5 3XH. 020 8567 7617

www.grangeealing.co.uk

Entrance is free.

Come along to the Grange Pub and Dining Room on the 6th of July 2013 between 11am and 4pm for a chance to see some of Ealing's finest businesses showcase their exceptional products in a friendly atmosphere. Entrance is free.

EalingToday.co.uk is proud to be the media sponsor of this event which aims to encourage local artists, crafters and businesses to promote, display and sell their work in an affordable friendly atmosphere.

The show hosts a varied range including handmade glass, fabulous mosaics, oil paintings, handmade jewellery, wonderfully scented perfumes and room sprays.

Also supporting the show will be Go View London estate agents, Care Concern and New Energy Therapy.

EalingToday Marketing Manager Stuart Webb commented "Ealingtoday.co.uk is all about bringing the community together and sharing news and events, so it's superb to see striving businesses and entrepreneurs working together and sharing ideas with such energy."

We hope you pop by and show your support for local enterprise.
Yewande Rolph's
Natural Hand Made Remedies
June 27, 2013