First treatment half price if booked before Christmas

Welcome to West London Osteopath in Ealing
​
Conveniently located in the centre of Ealing. We offer an extensive range of treatments performed by a highly qualified specialised practitioner.

If you suffer from
Back, Neck, Shoulder, Hip Pain
Peripheral Joint pain
Sciatica/Trapped nerves
Headaches
Sport and Work Related Injuries
Repetitive Strain Injuries
Prenatl / Postnatal Discomfort
Migraine
Asthma
Arthritic Pain
Digestive Disorders
Tension and Fatigue
Growing pains
...Osteopath can help you.

First Visit:

Your initial consultation will allow you plenty of time to tell the osteopath about your problem, followed by a comprehensive examination to determine the best solution. The osteopath will explain in detail what has gone wrong and the treatment that is required.
​
If treatment other than osteopathy is required you will be referred to the most appropriate source of help.
​
For the osteopath to examine you properly it may be necessary to remove some items of clothing. This usually means to your underwear.

Subsequent Visits:

These will be arranged, as far as possible, to fit in around your schedule.
​
Your progress will be monitored carefully and you will be discharged as soon as you make a satisfactory recovery.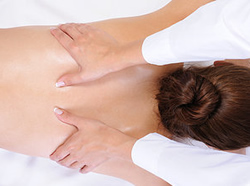 Advertisement
October 25, 2012