Offering central London products and services in Ealing at realistic prices
Dapper, the male grooming and unisex aesthetics salon, celebrated its first birthday at its swanky salon on Ealing Broadway last week, with a big thank you to all its clients who have helped it prosper in its first year. Pictured are Neil Jarvis, the Dapper founder with Emmerdale actor Pasha Bocarie who plays dastardly Rakesh in the hit soap and who is both an Ealing local and a loyal Dapper customer. Also pictured is "Dr. Dapper" aka Dr. Rejin Khafaf who is responsible for all the facial aesthetics and medical treatments at the Dapper Clinic.
Dapper offers the full spectrum of hair and beard treatments for men, a boutique ladies salon and a unisex aesthetics salon offering laser hair removal, teeth whitening and a full range of skin rejuvenation techniques including botox and fillers.
Neil Jarvis comments:
"Ealing has been the ideal place to launch Dapper. It has a large, diverse and upmarket profile yet still has good value commercial property, providing exciting opportunities for new businesses to start here. This means that at Dapper we can offer central London products and services in Ealing at realistic prices."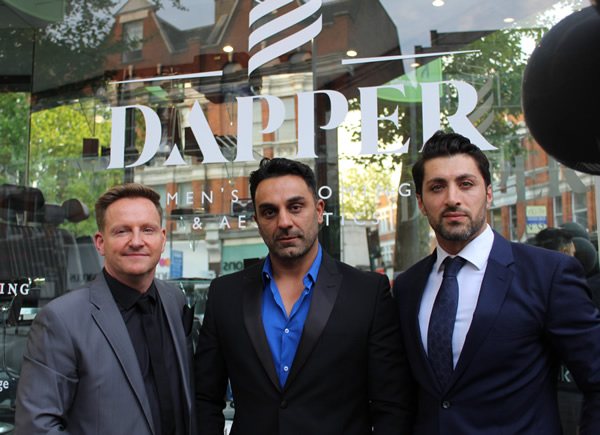 Advertorial
May 25, 2017