Craft workshops take off

All Original at 20 The Green, opened its doors on 1st March, offering a wide variety of handmade and individual gifts, many of which are made in and around Ealing. Since the launch, there has been an increasing amount of interest in Hand Made products, and many customers have expressed an interest in acquiring a new skill.

This has inspired a series of workshops to be introduced, covering such varied topics as: Knitting, Crochet, Sewing skills, Drawing, Water Colour, Basic Photography, Jewellery Making, Mosaics, and Stained Glass amongst many others.

Some of the workshops are taster days, whilst others such as the sewing group, run every Thursday morning, and are a great way of enhancing your skills whilst socialising over a cuppa and a biscuit.

"The ethos behind All Original is to become a venue for the local community to come to when they are looking for a good quality gift which is individual and good value. A large amount of the work on display is handmade by local designers. In addition to this, we are now offering workshops which are presented by many of the designers who exhibit their work in the shop, and they are proving to be very successful" says Catherine Concah – Owner of All Original.

"There are many creative people in and around Ealing, and it is very exciting to be able to provide a workspace where skills can be swapped and like minded people can get together to develop ideas. I am so happy with the amount of interest in the shop and the wonderful support of local customers who are spreading the word on my behalf".

The workshops are generally a 3 hour session. There are workshops on most days including weekends and the occasional evening, and they are priced on average between £25 and £35 for the 3 hour session.

If you are interested in more information, please pop in to the shop, or visit www.alloriginalealing.co.uk.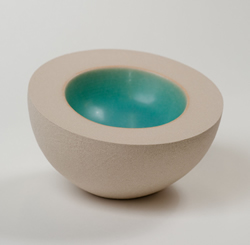 Advertisement
May 23, 2013