World Cup 2014 starts tonight with Brazil v Croatia
Related Links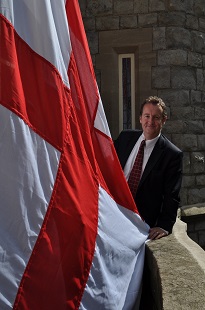 Participate
Comment on this story on the forum
Ealing's showing its support for England with the flag flying over the Town Hall.
Leader of Ealing Council Councillor, Julian Bell, hoisted the flag of St George in support of the football team who kick off their World Cup finals campaign in Brazil later this week.
England play Italy on Saturday, 14 June in the first of their group stage matches and Councillor Bell has promised the flag will fly until England are knocked out of the competition.
Councillor Bell said: "It's important we show our support for the players representing our nation in the world's biggest sporting event.
"As a huge England fan, I know I'll be joined by thousands of Ealing residents in willing the team on to victory.
"Events like the World Cup are great at bringing together residents from all over our diverse borough. No matter who wins, it's always a great occasion that many people look forward to."
How far do you think England will get?
12th June 2014