Ealing's annual festival at Walpole Park
Related Links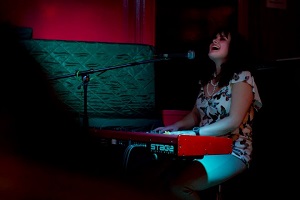 Participate
Comment on this story on the forum
The Ealing Jazz Festival, is back for five days ( from Wed 29th) and is celebrating 30 years in the borough.
Held in Walpole Park, the festival will see the return of many festival favourites to the main stage, including Keith Waithe and the Macusi Players, the Gill Cook Quintet and Nick Mills and the Blue Note Project. The Jazz Mondays, Ahmed Family Hafla and The Fontanas will be performing on the festivals south stage.
With an impressive line-up of local and national jazz celebrities, the festival brings a huge selection of jazz, funky latin, funk fusion and bebop to the park for people of all ages to enjoy.
Councillor Bassam Mahfouz, cabinet member for transport, environment and leisure, said: "The Ealing Jazz festival always brings together people from all walks of life to delight in the sounds local and national jazz musicians have to offer in a fantastic festival atmosphere. With five days to choose from, the festival is the perfect way to end a super summer of events in Walpole Park."
Entry to the festival is £4 on Wednesday and Thursday, and £5 on Friday, Saturday and Sunday. Weekend two-day tickets are £8 and the seven day pass for Blues and Jazz is £18. The Blues Festival takes place in Walpole Park on Saturday25 and Sunday 26 July.
Children aged 12 and under are free. Tickets will be available on the gate.
28th July 2015