The Artistic Director of the Ealing Music and Film (Valentine) Festival writes:
Margot Fonteyn was the most famous ballet dancer England ever produced. And she was brought up in Waldeck Road in Ealing, and later in Elm Grove Road by the Common.
She remains the only stage performer ever to have appeared simultaneously on the covers of Time Magazine and Newsweek. Her international dancing career spanned an incredible 55 years. Her first professional engagement was when she 13, and she was still dancing aged 67 when, crippled with arthritis, she could hardly walk !
Her life was as dramatic as many of the roles she made her own – from Aurora in The Sleeping Beauty, to Juliet which she danced with Rudolf Nureyev in Prokofiev's great ballet Romeo and Juliet (the main theme of which has been vulgarly hijacked by Alan Sugar's The Apprentice), from the Sugar Plum Fairy in Tchaikovsky's Nutcracker, to Giselle. In all, over a hundred roles, many choreographed especially for her.
Yet she was also imprisoned for gun-running, was involved in a failed revolution in Panama, endured abortions, was married to an adulterous 'diplomat' who was shot and paralysed by the husband of one of his lovers, and, although she had cancer at the end, almost certainly died of starvation, living on cornflakes, in a hut in Panama that had a tin roof, no electricity, no running water and no phone, and was buried initially in a pauper's grave.
This year's Festival is, in part, intended to celebrate this remarkable woman.
Two of her fellow dancers in the famous 1946 production of The Sleeping Beauty which re-opened Covent Garden after the Second World War will be with us to remember those days; Dame Beryl Grey, herself a Prima Ballerina at The Royal Ballet, and Dame Gillian Lynne who later achieved worldwide fame as the true originator of Cats and all the choreography for Phantom of the Opera, two of the longest running shows in London and on New York's Broadway in the history of musical theatre. Much of the music in our concerts by the English Chamber Orchestra and the Ealing Symphony Orchestra will be ballet music, including not only Romeo and Juliet (how appropriate for a Valentine Festival!), but a little known ballet called Horoscope written specifically for Margot by the then Music Director of what was known as the Vic-Wells Ballet, Constant Lambert, also her lover, who subsequently dumped her at the door of the Registry Office. And Constant was the father of Kit Lambert, the manager of The Who – and Pete Townshend will be giving a talk about his own life.
And not least, in memory of Margot, that amazing young people's dance organisation in Ealing called Twisters – which includes many aspiring dancers much the same age as Margot when she started out on her own long journey to stardom – will give an afternoon's entertainment in Questor's Theatre. Maybe we will be able to talent-spot a new Margot !
Young people are very much involved throughout this year's Festival – students from Twyford High School and the Ealing Youth Orchestra will be playing with the English Chamber Orchestra, including a performance of Handel's original orchestration of The Royal Fireworks Music for 20 oboes, 20 bassoons and clarinets, 10 horns, 10 trumpets and a whole battery of drums. I promise you will never have heard it like that before. And to emphasise our focus on youth, two of the soloists at these concerts, not much older than the players from the Ealing Youth Orchestra and yet already destined for international stardom, are the cellist Michael Petrov who studies at the Guildhall School of Music, and an incredible violinist Alena Baeva who puts most of our own professional young soloists completely in the shade.
Margot devoted an enormous part of her life to encouraging young performers who had aspirations in musical theatre or the ballet. So I'm sure she would have approved of all the amazing young talent we have assembled for this year's Festival.

Tony Palmer
Artistic Director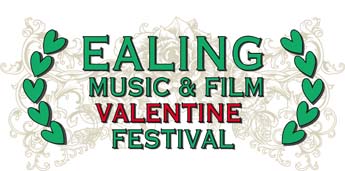 9th January 2014