A small, hidden club near Ealing Broadway station which was at the forefront of the rhythmn and blues revolution in the 60's, and helped bring the Rolling Stones together, is buzzing once more.
A group of music fans dedicated to 'promoting, preserving and furthering the blues and rock heritage of Ealing' are behind The Ealing club's latest renaissance.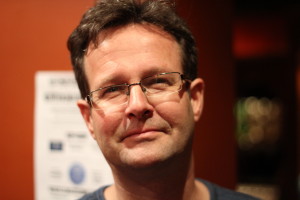 Organiser, Alistair Young (above)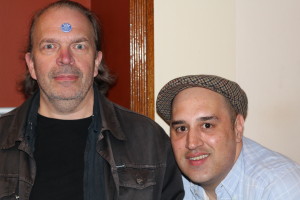 (Robert Hokum and organiser Mark Beard)
On Thursday 26th April the room was packed with fans enjoying performances from three different bands: Third Cortez, Geoff Garbow Blues Band and Tommy Hare (all pictured on the right).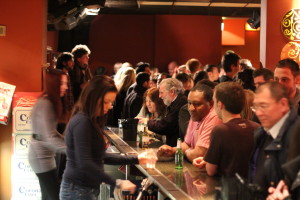 Actor and comedian (and one time local resident) Jim Tavaré (pictured below on left with Geoff Garbow) who now lives in America, was at the gig and said he thought it was 'just brilliant' the venue was rocking again.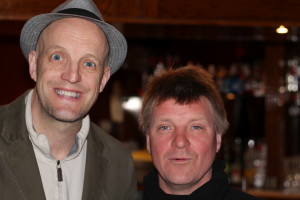 There are more events planned including LIVE BLUES Music on 17th with Blues Guitarist Robin Bibi & guests and a unique Louisiana Cajun/Zydeco night on Thursday 31st May.
Reserve your tickets at ealing-club@hotmail.co.uk.
May 3rd 2012