David Baddiel headlining Walpole Park Festival
Related Links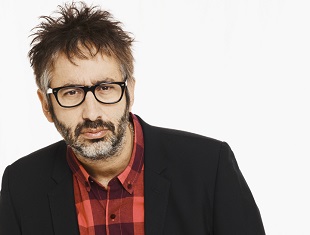 Participate
Comment on this story on the forum
David Baddiel, will be headlining the open night gala, for the 2014 Ealing Comedy Festival in Walpole Park.
Running over five nights (11 and 12, 16-18 July), there will be performances from Milton Jones, Nick Helm currently starring in BBC Three's 'Uncle', Rich Hall and Paul Chaudhry. Ealing Comedy Festival favourites, Stephen K Amos and Paul Tonkinson will also be performing.
The comedy festival takes place in the summer festivals' big top tent in Walpole Park, Mattock Lane, Ealing W5 5EQ. It will open at 6.30pm each night, with shows running from 7.45-10.30pm.
Tickets are £19 per person, per show (plus online or phone booking fees).
The festival is suitable for people aged 18 and over, but young people aged 15-17 can attend if they are with an adult.
Go to www.ealingsummer.com for performer profiles, venue information, news updates and the full line-up.
May 20th 2014