Individual registration begore 20th April
Related Links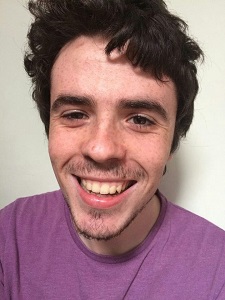 Tom Devlin
Participate
Comment on this story on the forum
There's concern that many young adults may miss their right to vote this year because of changes to the electoral registration system.
The reforms, designed to prevent electoral fraud, require voters to now register individually. In Ealing figures show that over 6,000 people have dropped off the electoral register since 2010.
Those most affected are young people aged between 18 and 20 including students and those living in the private rented sector.
There are over 3,000 students aged 18 to 20 at the local University of West London and following the changes the university cannot register students collectively.
The number of young people continuing to live at home into their thirties has also increased. Nationally 1 in 4 young people are now living at home into their thirties - but must be individually registered to vote.
Local W5 resident and first time voter Tom Devlin (19) said

'I think it's important to vote because it's one of the ways that you can truly change the country and have someone who represents you when decisions are being made'.
The deadline for voter registration is Monday 20th April
You can register and find out more here.
15th April 2015