Police believe that three vans may have been to stolen to order from the Ealing area.
The first vehicle, a Mercedes Sprinter, registration DK55 FTZ was stolen on Tuesday 24 July from Baronsmede, W5.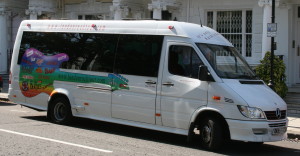 The second vehicle, a Mercedes van, registration MX04 CDY was stolen sometime during the evening of Monday 9 July from Hanger Lane, W5.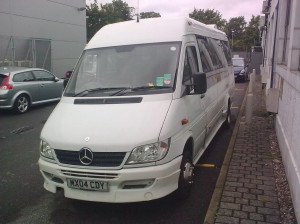 The only distinctive difference in the body of this vehicle is the aircon unit on the rear of the roof. (below)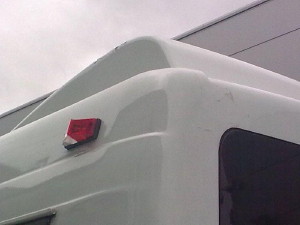 The third vehicle, also a Mercedes Sprinter, registration DK55 FPG was stolen on 24 July from Burlington Lane, in Hounslow.
Police are following the theory that the thefts are linked.
Detective Inspector Dave Stokes said:''These vehicles have been stolen and as a result a small independent company is likely to go out of business. If you have seen them or have any information that could help us, please contact us on 020 8246 1079 or 101''.
2nd August 2012