Police want to talk to David Spencer in relation to robberies
Related Links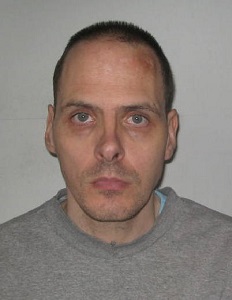 Participate
Comment on this story on the forum
Officers investigating burglaries at a number of churches and a vicarage in Richmond, Ealing, Kensington and Chelsea are appealing for information on the whereabouts of 46-year-old David Spencer.

Police wish to speak to David Spencer, of no fixed address, in connection with five offences which took place overnight at religious buildings and a renovation, during June and July, as well as older cases dating back to April 2014.
Officers would also like to speak to him in connection with a burglary at a building site on Montpelier Road, Ealing, between 17.00hrs and 08.00hrs between 14th and 16th June. A number of power tools were stolen from the site valued at £840.

The other offences are:

Richmond:
Between 1700hrs on Friday 4 July and 1000hrs on Saturday 5 July, St Andrews Church on Church Road, Ham, and Barn Church, Atwood Avenue, Kew were both broken into and money stolen from within.

Between 18.00hrs on 5 July and 07.00hrs on Sunday 6 July, All Hallows Vicarage on Chertsey Road, Twickenham was broken into and a collection tin forced open. Cash was stolen.

Kensington and Chelsea:
Between 18.30hrs on 8 June 2014 and 07.00 on 9 June, the Holy Trinity Church on Sloane Street was broken into and cash stolen.


Police patrols around churches have been increased and officers are advising a number of church managers on building security.

DCI Clare Murray of Richmond CID, who is taking the lead for the London investigations, said: "These churches have been systematically broken into and collection money stolen from inside. We have pursued numerous lines of enquiry and are keen to speak to David Spencer as soon as possible. We would like David Spencer to contact us, or if someone has information on his whereabouts, please tell us."

Anyone with information on David Spencer's whereabouts is asked to contact Richmond CID on 020 8721 5932 or call Crimestoppers anonymously on 0800 555 111.
8th July 2014