but it's a bit on the wet side!
Related Links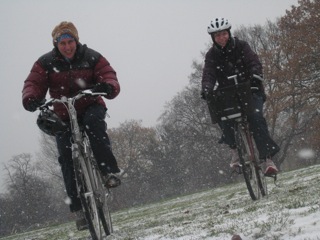 Sarah Towers and Sue Sandle brave the snow in Acton Park and pictured below the boot camp continues - despite the weather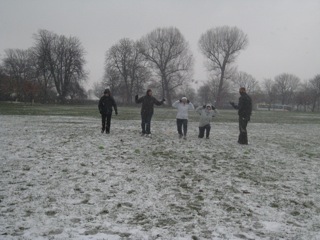 Participate
Comment on this story on the forum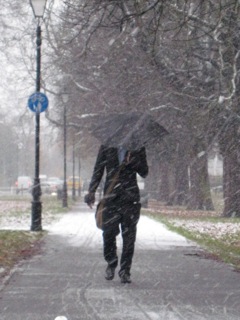 Ealing Common
The umbrella says it all. Snow arrived in Ealing today but it has been a washout rather than a whiteout.
It's not the sticking type - so many children would have been disappointed to trudge through the slush to school as normal this morning.
No worries though - 'real' snow is still a distinct possibility and then we can panic with the rest of the country watch this space.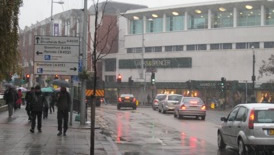 Ealing Broadway
please send your snow photos to editor@ealingtoday.co.uk, editor@actonw3.com
30 November 2010