Were you inspired by the London 2012 Games Makers?
Related Links
Participate
Comment on this story on the forum
Are you looking for adventure and excitement?
Do you enjoy working with young adults?
Are you able to volunteer your time on a regular basis?
Scouting offers fun, challenge and everyday adventure to 400,000 girls and boys across the UK. Offering over 200 different activities from abseiling and archery to drama, street sports and water zorbing, Scouting helps 6-25 year olds grow in confidence, achieve their full potential and become active members of their communities.
Adventure, Challenge, Enriching Lives, Fun and Friendship, Trusted, Confident, Inclusive - these are the key values of Scouting and underpin everything we do; can you help us deliver them?
Explorer Scouts is the section for young people aged 14-18. Ealing & Hanwell Explorer Scouts is looking for adult leaders to join our leadership team. We hold weekly meetings, often at our Scout Hut and sometimes out and about, as well as weekend camps and other activities. We also help our young people work towards their Chief Scout's Challenge and Duke of Edinburgh's Awards – an achievement that can help a young person stand out on a CV or university application. Whether you have a background in Scouting or are completely new to it, we would welcome adult leaders who can offer their skills and experiences to help develop and support our Explorer Scouts.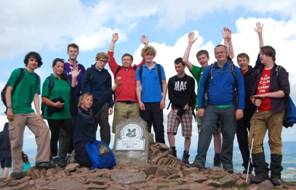 Adult leaders can attend on a rota basis or every week depending on commitments. A full training and development programme is available to support adult helpers. In particular we are looking for a full time leader who can run our Ealing unit on a Wednesday evening. This leader would be fully supported by me, the Explorer Scout Leader, and the Ealing and Hanwell leadership team.
Due to the nature of this position you will be required to have a CRB Enhanced Disclosure completed; this will be administered for you by The Scout Association.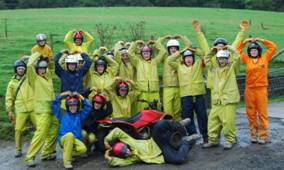 If you are interested in finding out more about this position or any other voluntary position in Scouting, please do not hesitate to contact me. The growth of Scouting is only constrained by a shortage of adult volunteers so if you or any of your family or friends are interested in making a difference with Explorers Scouts or any of our other sections then get in touch today.
Ben Pearson
Explorer Scout Leader
Ealing & Hanwell District Explorer Scouts
Tel: 07967 059703
Email: ben@ealingandhanwellexplorers.org.uk
Visit our Facebook page at www.Facebook.com/BrigantiaESU
11th September 2012