Related links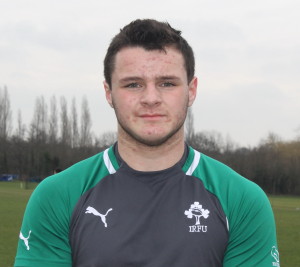 Rugby star - Sean O' Hagan earns his first cap for Ireland
Lower Sixth student Sean O'Hagan, from St Benedict's School in Ealing, has achieved one of his goals - representing the Ireland U18 rugby side against Italy.
The match was played in the small town of Badia Polesine in the Province of Rovigo. It was a close game throughout but Ireland just could not get the final breakthrough against a resilient Italian side and went down 11–17.
Despite the disappointment of not winning, Sean was still buzzing after his first cap. He said:
"The atmosphere was incredible. To sing "Ireland's Call" in front of 1,000 people was one of the best experiences of my life. The standard of rugby was above anything I have ever played before."
Sean has been a key player at fly half in St Benedict's 1st XV this season and, with his seventeenth birthday not coming up till the end of May, he has some distance to go in the Ireland U18s.
He is looking forward to the forthcoming matches against France on 5th April and England on 14th April.
The first game will be played in Ireland, and the fixture against England is scheduled to be played at Merchant Taylors' School, Northwood.

4th March 2012