Ealing businesses begin to repair but continue to need your help
Local traders have been thanking the community for their many messages of support since last Monday's trouble - and are urging everyone to keep shopping and eating local.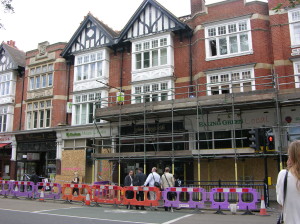 The estimated cost of structural damage to the Ealing Green area - which includes seven damaged shops and 13 damaged flats - is £2m.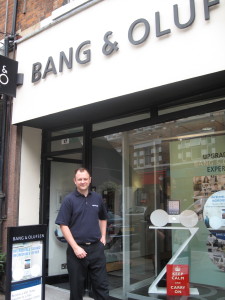 Footage from Monday night showed dozens of rioters trying to smash their way into BANG & OLUFSON. They didn't succeed. Manager Stuart Melville (pic) outside the glass that didn't break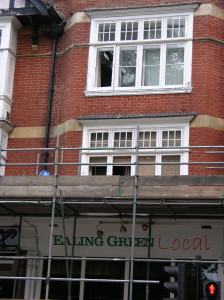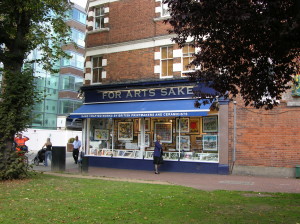 How you have been helping locally
(via twitter)
@CaptAnto Anthony McDonald I love Sunday lunch at the New Inn. Best for quality, quantity & value. Great staff 2
@sharonjwright Sharon Wright Fantastic dinner at The Walpole last night. Wendy & Louis putting on the perfect evening despite Monday night's attack. Got to love Ealing!
@FRiccardi FRiccardi Lovely dinner tonight in Fat Boys Thai in Ealing.
@SharonAWilliams Loving the @starandanchor! Great food, brilliant service and great atmosphere!
@juliangbell Enjoying a meal @ Cafe Rouge in #Ealing Green before the Prayer vigil. Eat, drink and shop in
@Toastado73 Toastado! Had a lovely pizza and GREAT service at the @roseandcrowneal the lady serving in the garden was super helpful.
16 August, 2011