All day charity fundraiser in the wake of the Ealing riots
The New Inn, Ealing
62 St Marys Road, W5 5EX
Ealing, United Kingdom
Friday 26th August 1pm - 11pm
TJ Shipton - organiser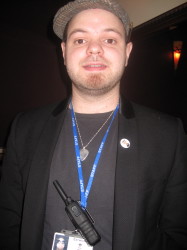 Ruth Merry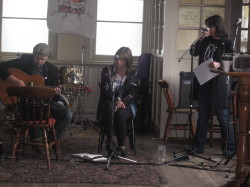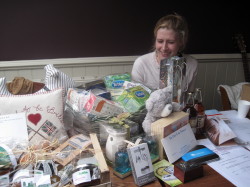 Du Bellows Raffle prizes
I have just popped in to this fab, free event which is a showcase for some amazing Ealing talent.
Listening to the two opening musicians/bands - Ruth Merry and Du Bellows I am very impressed - Ealing has a lot of talent.
Pop in to the New Inn and support Ealing.
All proceeds will be going to the Richard Mannington Bowes Relief Fund which has been set up by local councillors and is being run by the Mayor of Ealing and is aimed at helping local businesses and victims that were worst affected by the riot.
This is not only for the fundraising though, the people of Ealing need a morale boost and what better way to get it than to spend a family day out with the community, getting together to do some good.
LIVE MUSIC

Ruth Merry
Du Bellows
Anatasia Brindley (www.myspace.com/whataboutt hat)
Ashok Dhillon
Simon Dale
Graham Parker
Russ Shipton (www.youtube.com/watch?v=2S 1W8CmR05s)
Short Circuit Device (www.myspace.com/shortcircu itdevice)
The Adam Rust Project (www.facebook.com/theadamru stproject)
Anton Vann (www.reverbnation.com/anton vann)
Paul McQuaid
Longfellows (www.thelongfellows.co.uk)
The Chairs (www.facebook.com/thechairs)
Paperchain Babies (www.uk.myspace.com/thepape rchainbabies)
Volunteers (www.facebook.com/volunteer smusic)

All acts are local.

Raffle tickets are on sale from 3pm and there will be a prize draw around 7pm. All prizes have been donated by local businesses and include - Year long Streetcar membership, Carvery for 4 at The New Inn a Hamper of jams and marmalades, ,a hamper of assorted teas and much more.


follow on twitter @ EarwickerLive
Do you know of any more fundraising events?
Let me know and I will help publicise.
26 August 2011