For Ealing Central and Acton seat
Related Links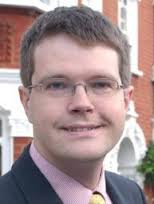 Parliamentary ambitions: Jon Ball will stand for Ealing Central and Acton
Participate
Comment on this story on the forum
Ealing Common councillor Jon Ball has been selected by local party members to fight the Ealing Central and Acton parliamentary constituency for the Liberal Democrats for the second time.
After his selection, Jon Ball issued a challenge to the incumbent Conservative MP for the seat Angie Bray, saying, "What, if anything, has Angie Bray actually achieved for local residents 3 years in to a 5 year term? She has a busy diary but does not seem to get beyond meetings to delivering results."
Angie Bray has responded: ''Many congratulations to Councillor Jon Ball. He was a worthy opponent in 2010 and I'm sure he will be again. I look forward to a positive and indeed friendly campaign, just as it was last time.''
Jon secured the highest ever Lib Dem vote in Ealing in 2010, securing 13,041 votes in the marginal Ealing Central & Acton seat - only 10% less of the vote than the MP.
Ealing Liberal Democrats' Chair Humaira Sanders commented,

"I am delighted that we have selected Jon Ball, who has demonstrated his passion to represent the people of the Borough of Ealing over his many years as a local Councillor. Jon will be a hard working and dedicated constituency MP and will be an outstanding champion for the people of Ealing Central and Acton."
Labour haven't revealed their candidate yet - but it will be a woman as they announced earlier they would be fielding an all woman shortlist to fight for the seat.
4th July 2013