Concern that night tubes may disturb Ealing residents
Related Links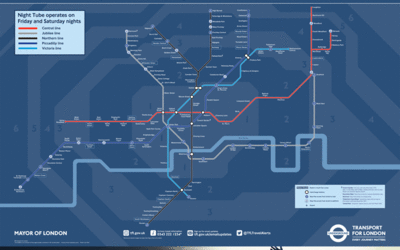 Participate
Comment on this story on the forum
The Mayor of London is being urged to make sure all night tubes do not keep Ealing residents awake.
London Assembly member, Dr Onkar Sahota, said that whilst "the Night Tube will be a wonderful asset to London", measures had to be taken to ensure that "it does not cause excessive disruption to nearby residents."
The call comes a week after TfL published its new Night Tube map with weekend services planned to run throughout the night on the Central and Piccadilly Lines, both of which run through Ealing.
Whilst supporting the Night Tube, Dr Sahota said that any necessary improvement works must be "urgently undertaken" to reduce noise from sections of the track running above or close to the surface and near to residential properties. TfL are investigating the noise issue but Dr Sahota called on TfL to go one step further and to consider improvement works including track replacement on particularly noisy stretches before the start of the night tube.
Dr Onkar Sahota, Labour Assembly Member for Ealing & Hillingdon said:
"Whilst the Night Tube will be a wonderful asset to London, it is vital that everything is done to ensure it doesn't keep people living next to the tracks up at night.
"With noise on some older sections of the tracks, particularly on the Piccadilly, becoming increasingly problematic we need more than just assurances from the Mayor.
"Boris Johnson should be instructing TfL to urgently undertake improvement works before the introduction of the Night Tube and if need be replace aging sections of the track.''
6th July 2015