Plus an art exhibition this summer at Osterley House
Related Links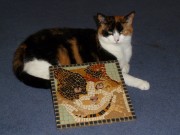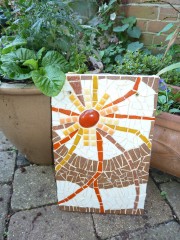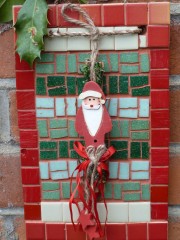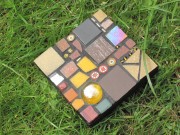 Participate
Comment on this story on the forum
A hobby which took off and became an emerging new business has landed an Ealing woman an exhibition at the prestigious Osterley House.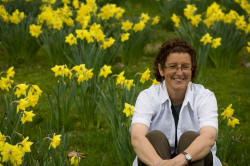 Rosanna Henderson, 56, used to work in personnel for large corporations, but now spends her time doing something completely different – designing, making and commissioning mosaics.

"It all came about really out of the blue. I was staying with a friend and met his new girlfriend, who was in arts and crafts. We started talking about what she did and she persuaded me to make a small mosaic. I hadn't been into that kind of thing at all before then, but I was totally hooked," she said.

Rosanna now says she thinks of her project – Conker Crafts – as a hobby which was fortunate enough to have taken off.

"I started doing pieces and some local shops took them. I then started exhibiting and was asked to do some commissions as a result. However, I am still 'the new girl on the block' and having the opportunity to do an exhibition at such a great location as Osterley is very flattering," she added.
Rosanna said she believed a lot of people were not aware of the huge variety of designs and styles mosaic work can offer.
"A mosaic is an individual, unique piece of art," she explained.
"They can be used indoors or out and are suitable for work, home and garden, as well as on a wider scale such as community projects and garden festivals."
In fact Rosanna also uses her skills for community projects. She is currently the events organiser for the Brentham Society Committee (which is a registered charity) and has organised book launches, fundraising events and activity days.

Her exhibition will run at the National Trust's Osterley House Garden Gallery, from July 27th to August 7th.

"Mosaics enhance areas and can inject the recipients' personality into their home or an area. They can be practical, abstract, traditional or modern, vibrant or subdued, serious or fun. And they are also durable and very affordable. An even though they are also one of the oldest forms of artwork, they can be extremely contemporary," Rosanna added.

31 May 2011