Firm with history of rodent problems taken to court
Related Links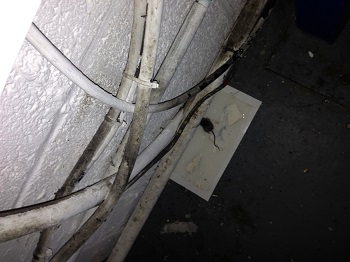 Dead mouse on a glue board in the company's warehouse.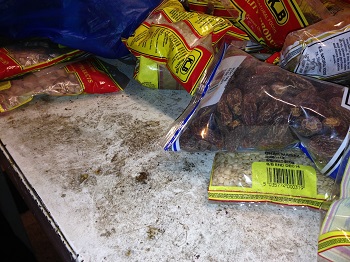 Food on top of dirty packing machine.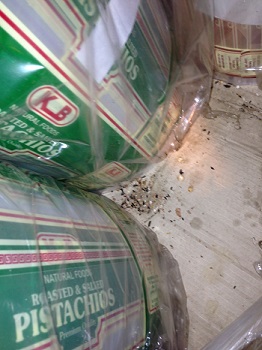 Mouse droppings next to bags of food in the warehouse
Participate
Comment on this story on the forum
A court's heard that potentially 'contaminated' nuts and snacks distributed by a local firm may have been sold to the public.
KB Natural Foods Ltd of Standard Road, Park Royal, were visited by council officers on a routine inspection last February.
They found mouse droppings throughout the premises, including inside the packing machine.
The company was served with a hygiene emergency prohibition notice and closed.
It was re-opened seven days later and because the infestation was well established the company was advised to recall potentially contaminated products.
The company was slow to provide the details of businesses that had received the products so the recall was delayed for several days - meaning some contaminated products could have been sold to the public.
At Ealing Magistrates Court on Monday, 27 January the court heard that KB Natural Foods had a history of rodent problems dating back to March 2012, but had failed to act on the advice of its pest control company.
The company pleaded guilty to failing to have adequate procedures in place to control pests and for having poor traceability procedures. They were fined £3,000 and ordered to pay the council's full costs of £868.63, plus a victim surcharge of £120.
Councillor Ranjit Deer, cabinet member for community services and safety, said: "Food businesses have a duty to keep their premises clean and free from pests. It is disgraceful that KB Natural Foods carried on preparing their snacks in these wholly inadequate premises until the council stepped in and used its emergency powers.
"We will always take action where possible to protect public health and this legal action should serve as a warning to any other shoddy businesses operating in our borough."
Anyone concerned that a business is breaching food hygiene regulations should contact the council's food safety team on 020 8825 6666, or via email at foodsafety@ealing.gov.uk.
Go to the Food Standards Agency's website www.food.gov.uk to check the hygiene rating of any food business in the borough.
4th February 2014