Do you remember a Christopher or Christos who worked in West Ealing?
Related Links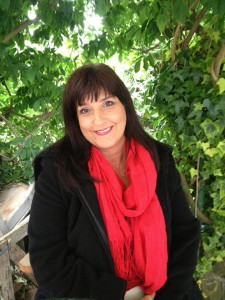 Can you help find Bev's dad?
Participate
Comment on this story on the forum
A mum of four, who was adopted at birth, is desperate to find her real father who worked in Ealing in 1969.
Bev Gauntlett, 43, from Surrey,is asking for help from anyone who might have been in West Ealing or Shepherd's Bush in the 1960's and knew a Christoper or Christos who worked at the Wimpy close to the Lido junction.
She says: '' In my adoption file it describes him as Greek Cypriot, 5" 6 dark straight hair, dark brown eyes, olive complexion, good looking. His name is Christopher or Christos. In 1969 he was 24yrs old and worked as a chef at the wimpy bar, Ealing ( Lido junction). Apparently he was a very nice man, liked a joke and always smiling. He had an older brother and they both did some casual driving too. Christopher or Christos apparently had a room in the Shepherd's Bush area. He met my mother and they had a relationship for about 6 months.''
Bev says she discovered she had been adopted by accident and her birth mother Linda Olive Millsom had never told her father that she was pregnant.
'' My dad has 4 beautiful granddaughters that he also doesn't know about.. It's so sad. If anyone can remember hanging out in those days or even knew any of his friends or even the first letter of his surname would be fantastic..I so desperately want to find my dad, my father, my roots.''
If you think can help please contact Bev via the forum or directly by email
25th February 2013