Stewart Girvin refused to return belongings of tenant he had unlawfully evicted
A landlord from Creffield Road in Ealing has received a two year suspended jail sentence after being found guilty of unlawfully locking his tenant out of her flat and failing to return her belongings.
55-year-old Stewart Girvin was given 18 months for theft and 6 months for the unlawful eviction at Isleworth Crown Court. Girvin was found not guilty of a further count of blackmail.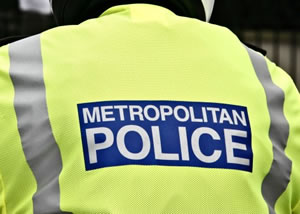 Girvin was ordered to pay the victim more than £26,000 compensation and costs, plus an additional £1,500 in court costs.
The conviction follows an investigation by officers from the South Acton Safer Neighbourhoods Team after a complaint was made by the female resident in March 2016. The woman claimed that she had been unlawfully evicted from her address and her property inside the flat withheld. A dispute had arisen between the victim and her landlord, resulting in the locks being changed, preventing her from getting inside.
Despite the efforts of police to resolve this matter as a civil dispute, Girvin refused to release her belongings which resulted in his arrest and subsequent charge for theft and other offences.
Investigating Officer, PC Yu Zhang, of South Acton SNT, said: "I'm pleased for the victim that the court found Girvin guilty. The lengthy investigation took its toll on the victim, who no longer lives in the UK, and I'm glad this ordeal has been resolved for her.
"I would urge other landlords who might intend to take shortcuts to evict their tenants, to follow the appropriate legal channels when a dispute arises, which are there to protect both the landlord and the tenant.
"We are clear that we will prosecute people where they commit criminal acts, and I hope the outcome encourages other victims of unscrupulous landlords to come forward where criminal offences are taking place."

August 1, 2017