Shortage of donations from black or asian community
Related Links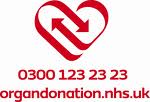 Participate
Comment on this story on the forum
More Black and Asian people in West London are being urged to join the NHS Organ Donor Register (ODR) to help save more lives through transplantation.
Currently there are 115 people with a "W" postcode waiting for an organ transplant – 67 of whom are from ethnic minorities. Evidence shows that, on average, Black and Asian people have to wait three times longer than the wider population for a transplant.
The organ donation campaign, being launched by NHS Blood and Transplant (NHSBT), aims to tackle the urgent shortage of Black and Asian organ donors in West London and across the country. As well as encouraging more people from the Black and Asian communities to join the ODR, NHSBT is urging those already on the Register to discuss their decision with their families. This will help ensure their wishes are respected.
Julie Whitney, Specialist Nurse for Organ Donation at NHSBT, said: "More than half of those waiting for an organ transplant in West London are from ethnic communities and the majority need a kidney transplant. Successful transplants can be carried out between people from different ethnic groups, but patients from the same ethnic group are more likely to be a close match. To ensure all patients have the opportunity of a successful transplant it is absolutely vital that people from all ethnic backgrounds join the ODR."

The organ donation campaign, which runs until 31 March 2011, aims to break down some of the main barriers to organ donation among ethnic minorities. At present, just 29 percent of the total population is on the ODR, despite 90 percent of people saying they support organ donation.
Research findings suggest that myths surrounding organ donation may create a major barrier to joining the ODR amongst the Black and Asian community. Such myths include:
Myth: Organ donation is against my religion.
Fact: Organ donation is consistent with the beliefs of most religions. This includes: Buddhism, Christianity, Hinduism, Islam, Judaism and Sikhism. If you're unsure of or uncomfortable with your faith's position on donation, ask a member of your clergy.
Julie Whitney concludes: "As well as joining the ODR, it's important that people discuss their decision with their loved ones. This will help ensure their wishes are honoured at the critical time".

To add your name to the NHS Organ Donor Register, please ring 0300 123 23 23 or visit www.organdonation.nhs.uk

16 March 2011