51 year old served with ASBO for his aggressive alcohol fuelled behaviour
Related Links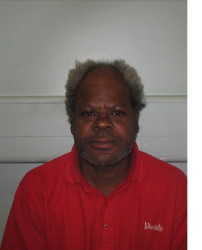 No longer allowed in Ealing - Lloyd George Anderson
Participate
Comment on this story on the forum
An aggressive, drunken man has been issued with an Anti Social Behaviour Order (ASBO) banning him from entering the borough of Ealing.
After receiving a number of complaints from the public about his drunk and disorderly behavior, Ealing Council, along with the Police and Safer Transport teams gathered evidence against Lloyd George Anderson from Cunningham Road, Shepherd's Bush.
Yesterday (18th of July) Ealing Magistrates Court handed out an Anti Social Behaviour Order with several conditions.
He is not allowed to be drunk or drink alcohol or have any 'open vessel containing intoxicating liquor' in any public place, except in a licensed premises.
He can't be in a public place with two or more persons drinking alcohol and 'behaving in a manner likely to cause harassment, alarm or distress to members of the public'.
He is 'not to urinate or defecate in any place other than a designated public lavatory in England and Wales'. And the ASBO rules that he is 'Not to enter the London Borough of Ealing.'

Lead officer, Sergeant Darren Gray said :
''Mr Anderson has been a constant thorn in the side of commuters, residents of Ealing Borough and Ealing Police for a long period of time, gaining this Anti Social Behaviour Order today will send another clear message that Ealing Police will deal robustly those that continue to blight areas within the Borough by engaging in anti social behaviour.
''This is a great result for myself, colleagues and the wider community."
19th July 2011