Women from Eastern Europe 'indoctrinated' whilst been imprisoned locally
Three people have been found guilty today at Harrow Crown Court following a five month investigation by the Met's Vice Unit into a lucrative crime business involving brothel premises in Mayfair and Soho.
Officers started the intelligence-led investigation code-named Pabail in February 2003, culminating in a number of premises in Central Londonbeing raided last July - these addresses were identified by police as brothels open on an almost 24 hour basis and using women from predominantly Eastern European countries.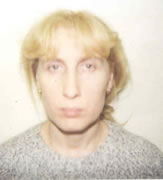 The persons charged and found guilty include Guilnara Gadzijeva (pictured left), a 36 year old of Gunnersbury Avenue, W5. She was sentenced to 6 years in total on six counts of controlling prostitutes and 2 years to run concurrently for two charges of false imprisonment.
Her husband Vethasalem Muruganathan, a shopkeeper, of Gunnersbury Avenue was sentenced to 3 years in total for six counts of living off immoral earnings.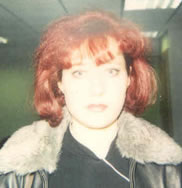 Olga Chukanova (pictured right), a thirty year old Russian of High Street, Acton. She received 3 and a half years in total for five counts of controlling prostitutes.
It was established that Gadzijeva was the driving force behind the operation. She recruited women from Lithuania, Moldova, and other Eastern European countries, who were duped as to what they were expected to do in the UK, expecting to be employed as domestics.
It is believed that through contacts in Eastern Europe, Gadzijeva would arrange false identification documents and travel arrangements for the women. She and Muruganathan, would meet them on their arrival to the UK, and take them to a holding address in Acton, to be indoctrinated before being made to work as prostitutes.
Once in the UK, Gadzijeva would instruct the women to make bogus asylum applications.
The women were controlled through fear and coercion, if they did not comply with her working conditions, she would issue threats against their families back home in their country of origin.
She also imposed a draconian fine system whereby the slightest disobedience to the house rules would incur a large financial penalty, as well as the debt bondage for their travel to the UK, and their rent and housekeeping.
The women had to purchase everything through Gadzijeva and the rates were extremely high; this would include money for electricity, water, food and personal effects.
Some of the women were in effect working for nothing, except paying off an unending debt to Gadzijeva. Chukanova was employed as a trusted maid to control the day to day running of the premises.
The 5 brothels were lucrative and made several thousands of pounds from the exploitation of the women. The women lived at the brothels and as such they were open 24 hours a day. The couple lived a lucrative lifestyle; on one occasion they purchased a car with £24,000 in cash which they had carried to the car showroom in a holdall.
Police recovered approx three quarters of a million pounds at the time of the arrests from Gadzijeva's home address, and from searches of safety deposit boxes.
PC Carlo Narboni, of the Vice Unit said: "These three defendants were ruthless in the way they exploited an immeasurable amount of women. They led a flamboyant lifestyle, and while they were eating a meal at a restaurant costing £1,300, the women were around the corner earning money for them. This conviction shows that we will not tolerate this type of crime."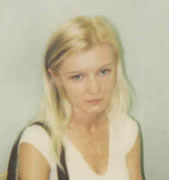 The investigation was funded by money from Reflex - the Government's Task Force which deals with organised immigration crime.
In an un-connected 'Vice Unit' trial at Southwark Crown Court, 3 people were convicted earlier this month of similar offences. Reporting restrictions were initially in place as the trial at Harrow Crown Court involved the sister of one of the Southwark Crown Court defendants. The Unit's operation had been code-named Pelyt.
Three people pleaded guilty to offences of living off immoral earnings, and controlling prostitutes at address in Goodge Street, and Warren Street W1 including Namikas Gadijeva (the brother of Guilnara Gadzijeva) and his wife Neringa (pcitured right) both of Manor Court, Manor Gardens W3.
March 1, 2004