Orchards of London - the Journey so far. From the first office opening to the flagship unveiling, it's been a superb six years.
The Orchards of London ethos is based on the pursuit of friendly professionalism and outstanding attention to detail. We are recognised for consistently delivering results in selling and letting properties in Acton, Chiswick, Ealing, Shepherd's Bush and the surrounding areas. Founded in 2009, we have quickly risen to the challenge of providing a superb, one of a kind, personal service and becoming the "agent of choice". We have earned a reputation for being the West London estate agents who truly care, not only about the individual needs of our clients, but also for the communities in which we work and live.
Having started in Ealing, we opened our second office in Chiswick in 2011, a third office in Acton came in 2013, and our flagship Shepherd's Bush office and headquarters opened in 2014. Plans for a fifth office are progressing. Orchards of London are also proud to have won a number of leading industry awards for sales and lettings including awards for our training and development, marketing, customer service and corporate social responsibility. Our distinctive brand can be seen everywhere from our boards to our fleet of eco-friendly Fiat 500's, and our core values of looking after people and community are reinforced by everything we do. The continuing success of the business is due to the Board of Directors' determination to play an active part alongside our team of property professionals. While remaining very involved in day to day activities, they dedicate time to strategy and progressing plans for the future.

Behind the Scenes with the Directors
Orchards of London is very much a team and every one of our staff play a vital role in delivering "The Orchards of London Difference" for our clients. All great teams have great leaders and our Board of Directors are no exception.
Paul has had a meteoric rise in the property world. He founded Orchards of London in June 2009 with Joseph Murphy and has grown the business to be one of the leading estate agency groups in West London. In this short time, the company has grown to four offices and a team of over 50 staff. This success has also been recognised by having won several prestigious industry awards. Paul is also the Chairman of Paul Alexander Mortgage Consultants, which he founded in 2007. His ethos is simple: to make his clients' search for a mortgage and other financial services as simple and straight forward as it can be. This business is rapidly expanding and currently consists of a team of ten. Paul is also the Executive Director of Centurion London, which specialises in high end property development focusing in particular on new builds and heritage buildings. When away from his desk, Paul is something of a fitness fanatic, actively seeks physical challenges, and is a keen cyclist.
Furthermore, he likes to combine these pursuits with raising money for good causes and helping the local community whenever he can. He also enjoys spending valuable time with his family of four children and his wife.
Joseph, along with Paul Connolly, is a founding Director of Orchards of London and is responsible for business development. With more than 15 years of industry experience covering sales, lettings and new homes, he has a powerful understanding of the property market in West London and nationally. He prides himself on being a reliable source of advice and can implement marketing strategies that will help clients achieve their optimum value. Joseph is also very passionate about the training and development of the team within Orchards of London and works hard on ensuring that all of the teams are trained to an excellent standard.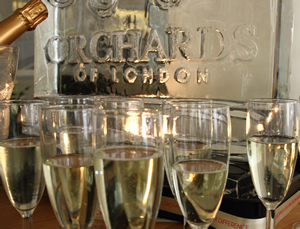 Liam has been with Orchards of London since the start in 2009 and has long standing experience in all disciplines of estate agency including sales, lettings, new homes and developments. In addition to this he utilises knowledge in team management, technology and compliance to ensure all of our clients' needs are met. Liam is also part of the group who helped set up CRM systems and the recruitment process. Away from the office Liam is a participant in charity events having most recently competed in the Park Club White Collar boxing event in front of over 110 people which helped to raise £10,000 for charity. He says that whilst he may not be a domestic god, he enjoys cooking for his wife and daughter.
David's background encompasses a thirty year career in executive and managerial positions in banking with major global banks involving corporate lending assignments in both the UK and USA. He subsequently moved into the financial services sector and ran his own mortgage brokerage before joining forces with Paul Connolly in 2005. As well as his position within Orchards of London, David is the Managing Director of our financial services affiliate, Paul Alexander Mortgage
Consultants. David oversees the accounting, financial performance, corporate governance and human resources of both companies. David holds ACIB, CeFA and CeMAP qualifications.
Rudolph was born in South Africa and moved to the UK in 2003 to pursue a career in marketing. During his career as a Senior Manager, Rudolph completed a BA degree majoring in Marketing. Rudolph also completed a qualification in Public Relations and subsequently felt it was time to start a career in marketing, which swiftly took off. Property, Architecture and Interior
Design play fundamental roles and these passions allow Rudolph and the team to constantly work on creative ideas. Rudolph also looks after talent development within Orchards of London. He passionately believes to have well-rounded professionals you need to invest in training.

Advertisement