Turnover falls to historic lows with major new supply in the pipeline
The number of flats sold in the Ealing area so far this year as fallen to levels rarely seen since records began leading to concerns about the viability of many planned developments.
Only 36 flat sales in the W5 post code area have been reported to the Land Registry in the second quarter of this year meaning that recorded transactions have not yet reached three figures for the year. Yet thousands of new units are planned in developments in the Ealing area.
Transaction volumes have been very low since the EU Referendum and Stamp Duty changes impacted the buy-to-let market but the latest figures suggest that, rather than there being any sort of recovery, the situation is deteriorating.
With volumes so low it is difficult to reach firm conclusions about the direction of prices but the data from both the W5 area and W13 (West Ealing) points to house prices seeing marginal rises with flats moving in the opposite direction. The average price in W5 was £690,494 between April and June of this year up by 6.9%. Prices in W13 average £744,500 but the higher level is a function of the greater proportion of houses in the sales mix. On a like-for-like basis homes remain more expensive in W5.
Ray Upcraft a partner at independent local estate agent Russell Collins says, "It's been quite noticeable over the last few months that £1million plus houses have been selling faster than £450-500,000 flats.

"It is slightly unusual but one explanation will be the lack of buy-to-let buyers and also many families still need to move, as opposed to wanting to move.

"Given the good schools in the area and the 'Crossrail Effect'', it probably stands to reason that the house market will be stronger than the flat market."
Buyers are still willing to pay higher prices for family houses in the area with a seven bedroom house on Corfton Road changing hands for £3,000,000. Notable this house had previously been sold for £2,830,000 in March 2016 suggesting that although the volumes of sales has slowed, prices remain quite robust.
Donald Collins, sales director at Go View London takes a more optimistic view. He comments, "I would not say the market is struggling in Ealing. You have to remember that the reason so few flats are selling is that there is not many available. If someone makes a buy-to-let investment they are generally committing to holding that property for 15-20 years.

"Given the figures are showing a 60% increase in the value of flats over 10 years and 134% rise in the value of semi-detached over 10 years I think it's a fair assumption that if you buy into property over the medium to longer term you are well placed!

"Certainly we have pent up demand from buyers and if we had more properties available we would sell them! Last week we exchanged in a chain of 3 homes, all our own properties, so the market is extremely buoyant for us at present."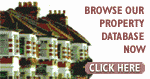 Political uncertainty and the aftermath of tax changes are the obstacles hindering the London housing market, according to the latest RICS UK Residential Market Survey. This July, the surveyors' organisation's headline price growth indicator in London slipped from a net balance of -45% to -48%, continuing a run of consecutive negative readings since March 2016. When surveyors were asked about prices at the top end of the market (properties listed at over £1 million) they reported that this sector was seeing the greatest deviation in agreed prices, with 68% of respondents reporting sales prices coming in below the asking price. Whilst the RICS say this is not uncommon in a flatter market, 33% of respondents said the agreed price was up to 5% below the asking price and 26% reported between 5% and 10% under.
Looking ahead, London near term price expectations among surveyors continue to signal a declining trend over the coming three months, the eighth consecutive reported negative reading. Over the next twelve months, respondents in central London are now anticipating a decline in prices.
Alongside this, the capital's sales activity continues to lack momentum, with the net balance readings for buyer enquiries and agreed sales remaining slightly negative, at -9% and -13%, respectively. Respondents are not anticipating activity in the sales market to gain impetus, with both the three and twelve month expectations series slightly negative.
In the lettings market, London rents are predicted to remain in decline, which has been, a trend present over the last six quarters.
Simon Rubinsohn, RICS Chief Economist, commented, "Sales activity in the housing market has been slipping in the recent months and the most worrying aspect of the latest survey is the suggestion that this could continue for some time to come. One reason for this is the recent series of tax changes but this is only part of the story. Lack of new build in the wake of the financial crisis is a more fundamental factor weighing on the market. And there are some very real consequences for the economy from all of this including the impact on the ability of people to be mobile when looking for work. The flatter trend in price growth is arguably a silver lining but there is no real indication that the housing market will become materially more affordable anytime soon."

Ealing W5 Post Code Area Property Prices - (April - June 2017)

Area

Detached

Sales

Semi-detached

Sales

Terraced

Sales

Flat/
mais

Sales

Overall Ave

Overall Sales

W5 1
0
0
896250
2
814840
8
531167
6
718639
16
W5 2
0
0
0
0
945000
2
467246
12
535496
14
W5 3
1100000
1
1481000
2
0
0
477889
9
696917
12
W5 4
1050000
1
1162500
2
804169
8
401157
7
700914
18
W5 5
0
0
1565000
1
1241250
2
430000
2
981500
5
Total
1075000
2
1234929
7
866229
20
465640
36
690494
65
Change in Quarter
-35.2%
-66.7%
13.1%
0.0%
3.3%
-20.0%
-8.4%
-41.0%
-1.7%
-34.3%
Change in year
-15.9%
-71.4%
7.5%
-41.7%
5.4%
-9.1%
-5.3%
-61.3%
6.9%
-51.5%
Change in three years
-38.0%
-77.8%
36.3%
-69.6%
18.2%
-47.4%
9.5%
-62.9%
9.3%
-61.1%
Change in five years
-33.7%
-75.0%
81.0%
-53.3%
58.8%
-52.4%
51.4%
-36.8%
32.4%
-46.7%
Change in ten years
-6.5%
-84.6%
134.9%
-73.1%
84.4%
-69.2%
61.1%
-69.7%
64.6%
-70.9%
Ealing W13 Post Code Area Property Prices - (April - June 2017)

Area

Detached

Sales

Semi-detached

Sales

Terraced

Sales

Flat/
mais

Sales

Overall Ave

Overall Sales

W13 0

0

0

764167

6

832000

2

412625

8

596875

16

W13 8

505000

1

1239167

3

831000

2

512500

1

913857

7

W13 9

1450000

1

840000

7

860281

16

488250

8

781266

32

Total

977500

2

886406

16

854525

20

454088

17

744500

55

Change in Quarter

-27.2%

-33.3%

-20.0%

33.3%

10.5%

-33.3%

-9.3%

-39.3%

-0.4%

-24.7%

Change in year

-

-

10.6%

77.8%

13.7%

17.6%

8.9%

-48.5%

30.1%

-6.8%

Change in Three Years

14.3%

0.0%

-15.2%

0.0%

33.2%

-44.4%

22.4%

-66.7%

29.3%

-47.6%

Change in Five Years

-

-

62.0%

0.0%

70.7%

-25.9%

63.9%

-60.5%

87.3%

-36.0%

Change in Ten Years

-

-

65.6%

-46.7%

117.6%

-55.6%

81.8%

-72.6%

89.7%

-61.5%
Source: Land Registry
August 24, 2017