Possible closure raises concerns landlords using cinema to force up rents
Fans of the fish and chip shop Kerbisher and Malt (who include this site's editor) have been disappointed to see the Ealing premises closed up recently.
There appears to be no indication of the final fate of the upmarket takeaway and they have not responded to our request for an update but the branch has been removed from the chain's web site.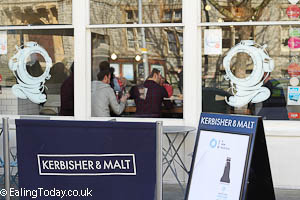 There has been speculation that a rent rise has resulted in closure which, when combined with increased business rates, has been squeezing the margins of businesses in central Ealing. The proximity of the site at 53 Broadway to the planned new cinema has raised fears that landlords may be looking to cash in by asking for much higher rents.
Kerbisher and Malt opened its first branch in Brook Green Hammersmith in 2011 and less than a year later had arrived in Ealing. They combined good quality traditional fish and chips with elegant decor and trendy craft beers on sale. The reasonably priced lunch menu meant it was a popular place with shoppers and local office workers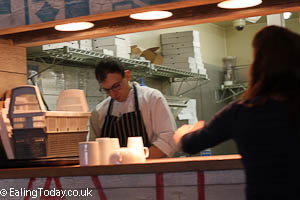 August 29, 2017