Coco Noodle Bar in The Mall ordered to clean up its act
Related links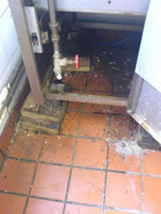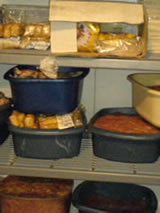 Participate
Find out what others think of this restaurant in the forum
Ealing Broadway's popular Chinese, Japanese, Thai and Vietnamese restaurant has been fined more than £10,000 after being prosecuted by Ealing Council for serious hygiene offences, greasy kitchen conditions and a rat infestation uncovered last year.
Last week, the owners pleaded guilty at Acton Magistrates Court to five charges, including failing to keep their premises clean and control pests. Owner Andrew Ly was ordered to pay £2,000 for each offence and the Council's court costs of £1,406.51 – totalling £11,406.51.
The charges related to a full hygiene inspection by Council Environmental Health Officer Margaret Goodwin on 13 September 2006. At the time, Mrs Goodwin advised immediate closure after finding an active infestation of rats and filthy kitchen conditions that posed an imminent health risk to customers.

The inspection also found:
Rat droppings beneath the refrigerator and steamer
Rat gnawed woodwork and nesting materials in a rear store area
Heavy deposits of grease underneath the deep fat fryer, cooking range and steamer
Grease stained ceilings and walls
Uncovered bowls of food stacked on top of each other in the refrigerator
The restaurant was voluntarily closed for cleaning and vermin control for two and a half days.
Councillor Will Brooks, Cabinet Member for Environment and Transport, said: "This case makes me sick to the stomach and reinforces the importance of the hard work being done by council officers to protect the health and safety of residents and visitors. Food was being prepared in an environment fit only for rats, and the owners of this popular eatery obviously had little regard for the health of their customers. Our prosecution action and inspections followed serious allegations from customers, of food poisoning, staff not washing their hands after visiting the toilet and even a fingernail in a meal."
Coco Noodle Bar has since implemented major improvements including cleaning procedures. Rats have been removed from the site and the Council continues to monitor the business.

April 18, 2007