Live Music in Small Venues in the Home of Loud
On Saturday 12th May 2018 24,000 music fans are expected in west London to hear more than 90 bands performing at 15 different venues at The Hanwell Hootie music festival.

For your classic festival experience, there are three huge outdoor stages including the Viaduct Meadow, now with an expanded capacity of 5,000. But what makes the Hootie so special is that for one day, music takes over the whole community.

Nine local pubs, a school and even a church also open their doors to host an amazing mix of emerging and established bands. And if you don't fancy walking between the venues, there's even a free bus service to transport you around as you take your pick of the talent.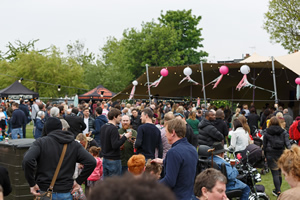 This year the Hootie's focus is firmly on guitar-driven rock in all its forms. 2018's headline acts include:

Fizzy Blood

"We love this band!" BBC Radio 1

"A superb debut" Kerrang!

Rews

"Stupendous - if you get a chance to see them, go!" BBC Radio 6's Mark Radcliffe

Du Bellows

"One of the most interesting and musically adept bands I have seen recently." Led Zeppelin's Jimmy Page (Lead singer Jade Williams was a finalist in The Voice)

BlackWaters

"Tipped for greatness" northern-exposure.co

Desert Mountain Tribe

"Catchy, driving rock anthems" drownedinsound.com

The Tuts

"one of the UK's most exciting bands" louderthanwar.com


For the first time this year there's also a musical comedy stage headlined by Rich Hall; and adding to the hugely family-friendly atmosphere, a food festival too.

And if you're wondering, why Hanwell? Because it's the birthplace of the mighty Marshall amplifier. Jim Marshall, "the Father of Loud", opened his first shop there in 1962, making this corner of Ealing the "go-to" destination for some of greatest names in rock to rehearse. Think Led Zeppelin, Deep Purple, The Who, Rick Wakeman, Brand New Heavies, Jamiroquai, Dr Feelgood and Ronnie Wood.

When Jim Marshall died in 2012, the Hootie's founders vowed to revive that legacy. In its first year, just 13 bands played in three venues. By last year attendance topped 21,000, and for the 6th annual festival the Hootie expects to welcome even more music fans to the "Home of Loud".

Jon Ellery, Managing Director of Marshall, says "We are delighted to sponsor the Hootie that honours the legacy of Jim. Live music is as important today as it has always been, and this community driven event is a great example of celebrating those who love to perform."

The Hanwell Hootie: for anyone who loves live music - original music - rock music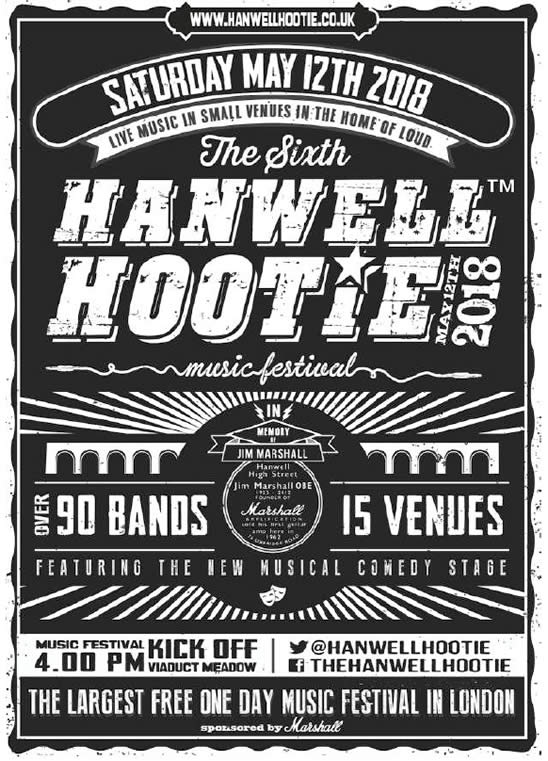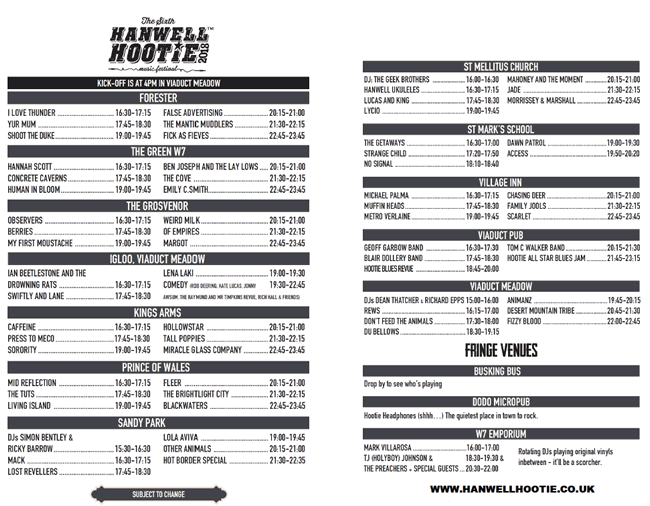 Advertorial

April 12, 2018