And very nice chips too
Related Links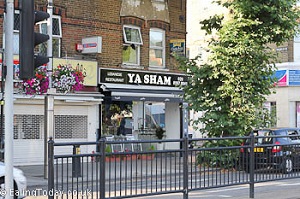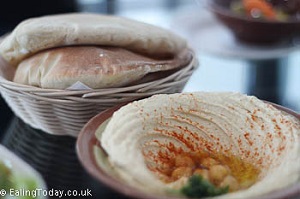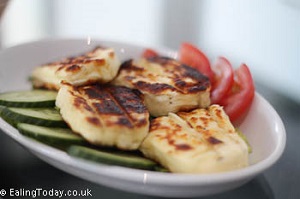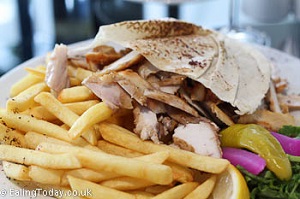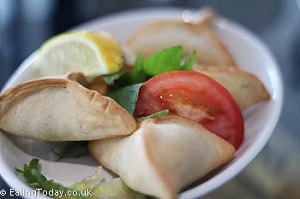 Opening times Mon-Sun: 12-2230
14 Broadway, London, W13 0SR
0208 567 9041
Order delivery or collection through Just Eat

Participate
Sign up for our free newsletter
Comment on this story on the
With the warm, daytime weather and long balmy evenings, appetites aren't quite as big as normal.
So what better way to eat than small and tasty - tapas/mezze style?

I had been hearing lots of good things about Ya Sham - the new Lebanese restaurant which has recently opened in West Ealing, so thought it high time to give it a try.

It's situated right on the busy Uxbridge Road (opposite Dean Gardens) and has a couple of small tables outside but we were quite happy inside where we could watch the lively and colourful street life of W13.
We were greeted warmly - staff and management are exceptionally welcoming and accommodating.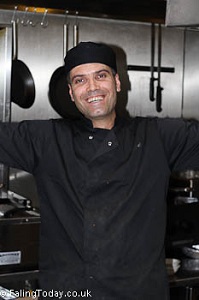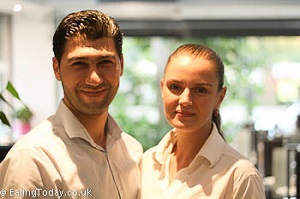 The restaurant was fairly empty although we had arrived early in the evening - perhaps it gets busier later? Takeaways and deliveries seemed popular though but it would have been good to have had a bit more buzz inside as well as outside.
We were given olives as a starter then tucked into an absolutely huge feast.
My partner went for the chicken and chips option - or more interestingly titled - Shish Taouk which is grilled skewers of marinated chicken cubes, served with or without garlic sauce. The portion size, even for him, was huge, so he didn't dip into my delights quite as quickly as he would normally have done.
He declared the chicken 'tender and tasty' and the chips 'just perfect'.
If you are trying Lebanese food you really can't miss out on the hummus and I wasn't disappointed. I also had grilled halloumi (delicious and I was very pleased there was a choice as so often it's fried) and Batata Harra & Fried Vegetable (cubes of potatoes sauteed with garlic, coriander, sweet peppers & chilli, topped with fried vegetables).
We also ordered Fatayer B'sabanek which is a baked Lebanese pastry filled with spinach & onion, lemon, olives oil, pine kernels & sumac contains whets, gluten sesame & nuts. This was light and spicy and was complimented perfectly with the zingy Lebanese Salad (Lettuce, tomato, cucumber, parsley, mint, onion chopped green chillies & fine Lebanese spices with a lemon & olive oil dressing contains sesame).
Needless to say I couldn't eat it all but the ever helpful waitress kindly put the excess in boxes for us to tuck into later.
Complimentary baklava was a lovely finishing touch to a really enjoyable meal.
All in all Ya Sham puts on one damn fine spread and is exceptionally good value and, even better news, it's currently a BYO so there are no huge wine costs to consider.
We were absolutely amazed when we got the bill. We'd had a massive and very pleasant meal for two which came to the grand total of....£30.
You can't really beat that.. can you?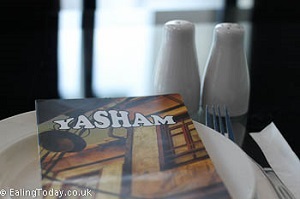 Or can you? Where have you eaten out and enjoyed recently? Let me know or discuss on the forum
Annemarie Flanagan
30th July 2014