Loro di Napoli gets the thumbs up
Participate
Loro di Napoli
6 The Quadrant, Little Ealing Lane, London W5 4EE
020 3632 5580
Loro di Napoli
217 Uxbridge Rd, Hanwell, London W7 3TH
020 8567 9005
Sign up for our weekly Ealing newsletter
Comment on this story on the
There is one word guaranteed to ignite a passion in Ealing and will cause many a heated debate.That word, no, it's not litter, wheelies or parking, but...
Pizza.

There I've done it now (runs for cover). For some reason over the last few years a proliferation of pizza restaurants have appeared in the area and with them many arguments about which is the best.
I'm not going down that route but I will say there are now so many that your perfect match will not be far away.
I tend to have a very 'take it or leave it' approach to pizza, nice enough but nothing to get over excited about, my youngest son however is an aficianado, very picky and usually always opting for 'safe' known chains/brands.
However the independent Loro di Napoli in South Ealing - (and recently opened in Hanwell) has a huge army of very loyal fans so I figured it was high time to find out what was so good.
It wasn't hard to see why this is so popular and after our recent lunchtime meal my son has decided chain food restaurants aren't the be all and end all and now has a new pizza infatuation.
But before I get onto the pizzas let me set the scene with the starters. In my opinion you can tell quite a lot about how your meal will be from the off.
We had olives, bread and oil and a side salad. Each one was truly delicious, and believe me I have never raved about a side salad before! This one was perfect. Crisp, fresh with just the right amount of tasty olive oil, with red onions that were sweetness itself.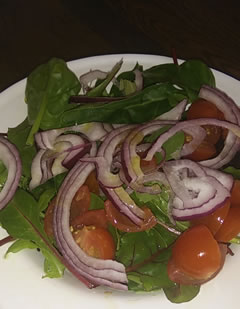 The plump green olives were exactly the right flavour - not too salty or bitter (as some can be) and the bread and oil very satisfying. Thumbs up for the starters.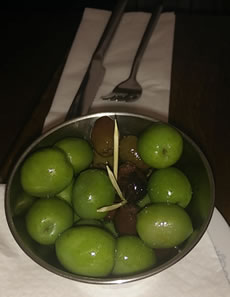 The pizzas arrived straight from the wood burning oven and looked and smelled .. well, pretty much just like pizza I guess.
I had the Dante £9 ( Tomato sauce, Italian mozzarella, Italian tuna, red onions, garlic, fresh chilli, olives,oregano and fresh basil ) my partner opted for Toto £ 8.50 ( Tomato sauce, Italian mozzarella, cooked ham, mushrooms, extra virgin olive oil, parmesan and fresh basil ) and my son had the Caruso £ 10.50 ( Tomato sauce, Italian mozzarella, spicy salame, Neapolitan sausage, cooked ham, extra virgin olive oil, parmesan and fresh basil).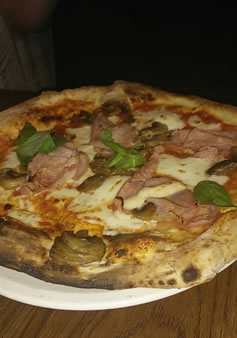 They were each delicious, substantial without being heavy and thoroughly enjoyable to eat. My son loved the Neapolitan sausage and said next time ( yes, he was already planning his next visit) he would request less ham and more sausage.
Normally at this point we would have been sated and ready to stroll home, but because it was such a lovely relaxed atmosphere, the staff friendly and helpful ( oh and the fruity Pinot Grigio still to be quaffed!) we decided to give the desserts a try out.
They looked heavenly but the proof of the pudding (as they say) is in the eating.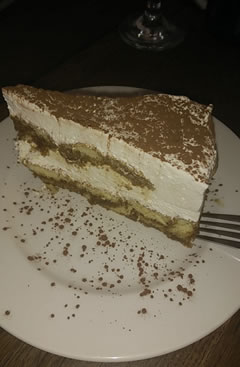 The Baileys tiramasu (£4) was a light, creamy and a sophisticated dessert, the raspberry cheesecake £5 ( well I really had to try it too didn't I?) was sweeter and a great way to round off a delicious lunch.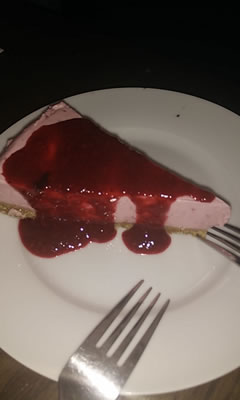 All in all we had a really lovely experience at this great local gem and will certainly be returning.
Asked how he would rate Loro di Napoli my son gave it an incredible 9.5 and is already looking forward to our next visit - one very satisfied customer indeed.
Annemarie Flanagan
17th May 2017