Annemarie Flanagan enjoys La Dolce Vita on a chilly Monday afternoon
We have such varied choices of places to eat in both Acton and Ealing, but Italian restaurants never go out of fashion.
Genuine Italiano on the Uxbridge Road ( Next to the North China) is family owned and aims to use only the 'freshest and finest ingredients' and provide an ''exceptional and friendly dining experience for all our guests.''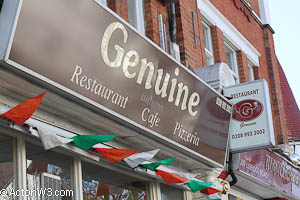 We went for lunch on a Monday, what a great way to start the week. Being the only customers we had the undivided attention of the very friendly owner, Costa De Vita.
Costa, originally from Puglia, has had many years in the restaurant business and previously worked at the famous Le Caprice restaurant in Piccadilly.He told us he wanted to run his own place which would fit in with his young family and Genuine Italiano, which opened last May, has enabled him to do just that.
We were quite happy to take his lead with food suggestions and so I was a little more adventurous than I might otherwise have been. Following his recommendation we tried the squid as a starter, along with a colourful Caprese salad (Mozzarella cheese, tomato and basil).
The squid was a revelation. It came with the most delicious, slightly spicy tomato sauce which could be mopped up with the basket of bread provided.
It was the perfect combination of texture and flavour - who would have thought peas could be quite so deicious? I don't normally choose squid because it can be too chewy, but this was just right, a very satisfying starter on a cold day.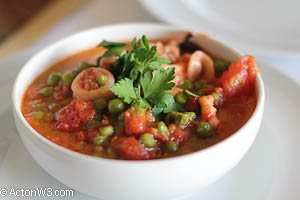 The salad was beautifully presented, fresh and light. The sprinkle of basil ( along with the Italian music playing in the background) whisked me back in time to happy memories of warm, sunny Italian holidays.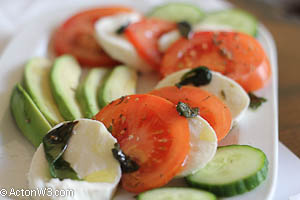 For the main course, Costa suggested I try the Lobster ravioli. Again, this was far more interesting than I might have picked myself and am glad I had it. He cooks everything fresh to order, and my ravioli was absolutely delicious; satisfying, creamy and rich but without being too heavy.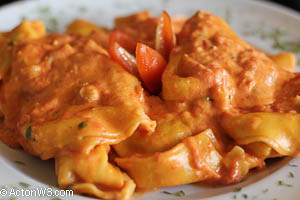 My partner had the Spaghetti Bolognaise, but Costa likes to add his own personal twist to each of the dishes and suggested including bacon to add even more flavour.
If a passion for food and a love of cooking could actually be tasted it was evident that both these dishes had oodles. Home cooked food is far superior to anything else on offer and this really is top class.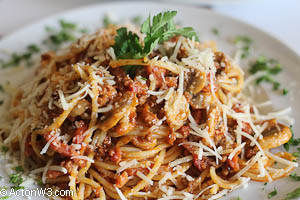 We weren't going to try any dessert but Costa kindly brought us some Tiramasu to share. One portion was big enough for the both us and was truly heaven on a plate. Again it was creamy and sweet without being heavy.
We finished our delicious meal with all plates cleared and big smiles on our faces.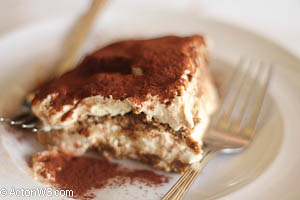 For a Monday lunch for two of starters, main courses and a bottle of very pleasant house white wine we paid £50, which I thought for a meal of this calibre very good value indeed.
I would certainly recommend Genuine Italiano, for both the food and the hospitality. It's such a pleasure to find somewhere that treats customers like new friends.
We hope to visit again very soon.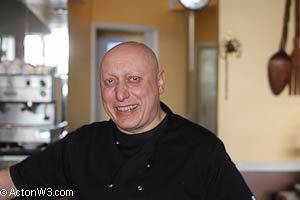 17th March 2016