New meaty restaurant opens in Ealing but cocktails impress this veggie reviewer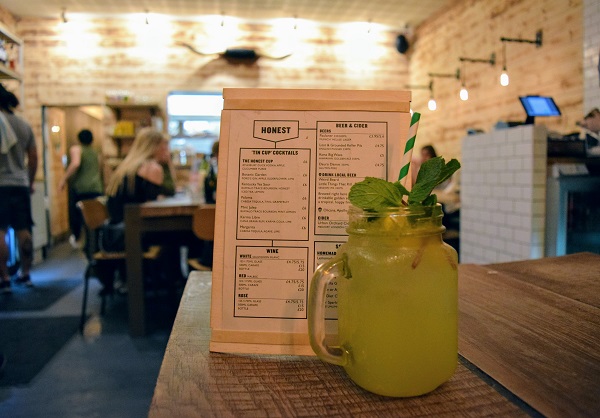 Burger restaurants have become a bit like buses in Ealing, not many for a while and then they all appear at once.
Well, the latest is Honest Burger which has just opened in the space vacated by Kerbisher and Malt.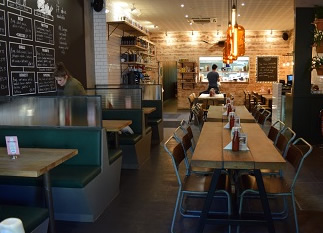 (images courtesy Liz Jenner)
It's in a great location and (dare I mention) when the cinema finally opens it will no doubt do a roaring trade.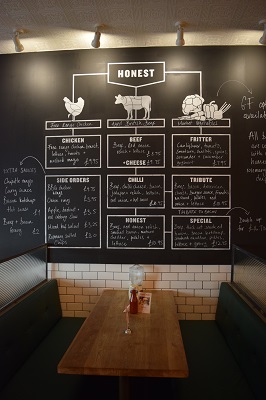 The Honest brand has been running since 2011 and there are already quite a few throughout London. With a good selection of locally sourced meat burgers ( with rosemary salted chips included in the price) it already has many loyal followers.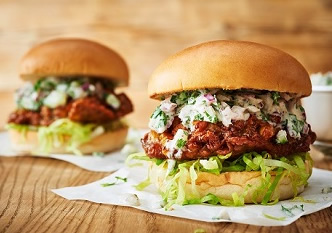 As a non-meat eater I was somewhat limited as there is only one item on the menu for the likes of me, 'The Fritter' at £7.95 is good value though. Cauliflower, tomato, sweetcorn, shallots, spices, coriander and cucumber yoghurt with rosemary salted chips and it was nice enough but a bit more veggie choice ( halloumi please!) would mean I would be much more likely to revisit.
No such problems for my carnivorous pals. A nice nod to the local area and fully appreciated was the Ealing Burger (£13.75) which is basically Beef, locally sourced Dambuster cheddar, Dorset Red, bacon, spring onion, rocket, tomato and mustard mayo with rosemary salted chips.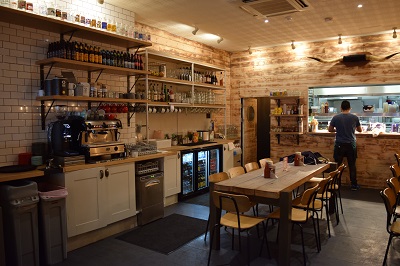 Chicken options are also available and seem popular with the customers.
When we were there the atmosphere was lively, the young staff friendly and very helpful making sure dietary requirements such as gluten free could be catered for.
What I liked most ( and maybe this says all you need to know about me) were the cocktails. None of your tiny delicate little glasses full of umbrellas and cherries, pretty but lacking in alcohol content. Honest cocktails totally packed a punch and I would definitely recommend.
If they introduce a Happy Hour (or BOGOF) the place will be rocking and I for one will certainly be back!

Wishing all the best to Ealing's newest eatery.
Annemarie Flanagan
1st November 2017