Viv Ellis get's a sneak preview of Ealing's swanky new 'place'
It's been a long time coming, but it's worth the wait. This sister to Charlotte's Place and Charlotte's W4 looks utterly stunning.
Housed in Dickens Yard, the achingly-chic residential quarter near the town hall, this new venture occupies the old fire station and stables. It's a beautiful conversion that' s taken 2 and a half years. The brickwork is original and set off by stylish, industrial pipework housing the cables etc.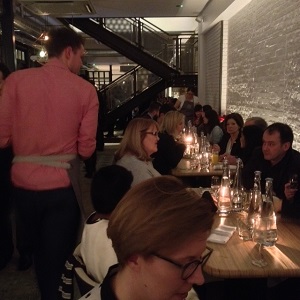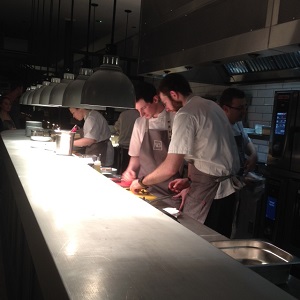 The kitchens are open plan. You can watch the chefs do their cheffing. One joked to me that it's not so much not making a mess but not swearing – guess that rules out Gordon Ramsey. Owner Alex Wrethman, who bought and transformed Charlotte's Place then added Charlotte's W4, says it's not a restaurant - it's a place. A home from home where you can pop in for a quick drink with your friends and, you know, do stuff. All very Hoxton. It could definitely be a venue to head for when the new cinema finally opens (!).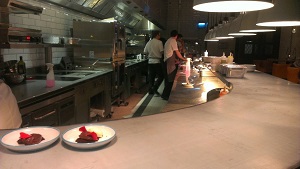 What's the food like? As with the other 'places' they are promising quality, provenance (local sourcing where possible) and sustainability. When it opens (Feb 12) you'll order a tasting plate (£3/4) a larger plate (£6/7/8) or a full portion (£15/16/17). I tried to nick a menu but they were watching – but from my notes …. Brunch will offer things like granola with Ealing honey and various egg dishes. Other dishes; truffle with artichoke puree, ham hock with piccallii (which was delicious) Sea bream (ditto), pork belly and wood pigeon.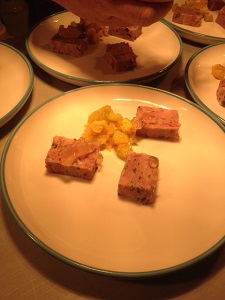 (Ham Hock with piccalilli)
For me the biggest issue might be that it's not that easy to find. You can't see it from either Uxbridge Rd or Longfield Rd. You won't necessarily see people seated outside (there are 120 seats inside and 75 out) until you have turned around the corner.
Ninety per cent of the apartments in Dickins Yard have been snapped up. If you have a spare 2 million there's a penthouse or two left, and this exterior "shopping/eating/drinking" section does look promising – I hope they get some decent shops there too. Charlotte's certainly matches the other bars and eateries nearby.
On this preview night, there was no wireless. No bad thing as such – but how are we going to Instagram our food?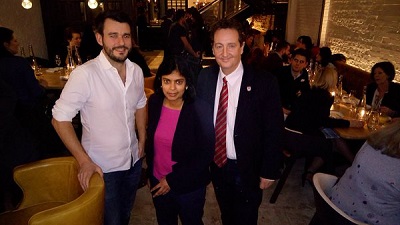 Owner Alex Wrethman with MP Rupa Huq and Council Leader Julian Bell
Viv Ellis
January 25th 2016